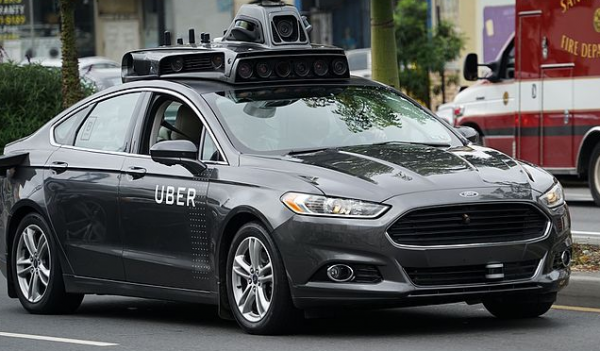 The roads of America are not very safe, proof of that are pedestrian fatalities caused by vehicles on the road! What makes this incident different is that Uber's self-driving car is the culprit. Observers mention that it did not stop or trigger the brakes and struck the pedestrian fatally. It was unfortunate that Uber's robo was not smart enough to brake! All the tech-laden onto the SUV should have worked but was inevitable.

It took all and six quick seconds that resulted in the pedestrian fatality. Officially, after 20-months of inquiry by the NTSB concluded that it could not detect the pedestrian. Until it was too late, and advanced sensors failed. This is just one of many incidences that have included driver-assisted features. But, this is special because it's the proving stage for Uber's self-driving cars.

Public opinion regarding this incident in Tempe, Arizona in March 2018. Highlighted what others already said, that robocars are dangerous. Even with all the sensors to guide it. These vehicles without human oversight drivers is an accident on the verge! Companies like Uber are not helping either, with these technologies. The common verdict is they are not ready self-navigation in public streets.

Letting out these Uber self-driving cars is like pointing a loaded barrel on pedestrians. Self-driving is hotly contested with all players wanting a big piece! Mind-boggling that public safety seems secondary. Whoever gets the best autonomous driving platform wins, that is what matters. To the detriment of pedestrians and bikers with targets on their backs.

According to experts in this field, the problem is how the Uber self-driving car interprets the data it gets. Machines do not know what to do in this instance. Humans know how to react and interpret what they see. But, a robocar has no idea that it should stop! Developing programming and machine learning is the next stage. Later on, 5G with c2x, and IoT. It would be seamless but not now. More rules have to be in place with federal regulation, according to Jason Levine, executive director of the Center for Auto Safety.

After the fatal incident, Uber's self-driving cars has improvements to its self-driving systems and sensors. Now, it can process instances what to do if its jaywalking and when pedestrians, cyclists are careless. Still, human oversight drivers should be ready to take over anytime! No comment was mentioned about why Uber did not have these before. If such programming was in place before, then the accident would never happen.

Uber blocked the emergency brake function during the inquiry. This is not good especially when emergency braking is the last line of defense to avoid a collision. Another logic is testing in the real world is needed. If that is the case then the emergency brake should be accessible. Uber and other companies on the road to autonomous self-driving cars should shape up. These robocars need to be smart enough to navigate in the real world!

See Now: OnePlus 6: How Different Will It Be From OnePlus 5?

© 2021 Auto World News, All rights reserved. Do not reproduce without permission.