Avid auto enthusiasts are always looking forward to yearly auto expositions. Events like these are the staging ground for the next big thing that redefines automotive technology. All the exhibits in the 2019 Tokyo Motor Show will be varied with technologies that will be entertaining, and some really bent on disruptive approaches.
1. Flying Cars (Nec Flying Car)
The cars that fly has always been the goal of many dreamers and engineers. Designed to overcome the traffic caused by too many cars on the road. This vehicle is reminiscent of a drone copter and has already flown, though not flying yet. Maybe this and a similar vehicle that offers autonomous control will appear in skylines.
2. Hybrid SUVs with Four-Wheel-Drive (4WD) Technology (Mitsubishi MiTech/Engelberg Tourer)
The Japanese carmaker has made the big move, and that is attempting to large SUVs obsolete. It is hard to consider an SUV as a PHEV or Electric. Even more with an electric four-wheel-drive. Stakes are up, and cleaner and smaller SUVs might replace the old SUV .
3. Cars that Interact (Dr.Phil on four wheels) (Toyota LQ)
Usually, cars are just hunks of metal with four wheels. All that road rage and some may be drinking too much might be unhealthy for the driver. No worry, because this is Dr. Phil, and it wants to know you better. The AI Yui will talk to you and adjust the environment inside, even drive if needed.
4. Hydrogen fuel cell vehicle (Toyota Mirai FCV)
Pointing the gun at Tesla and other EV players with a Hydrogen powered car. Producing hydrogen is just as messy as electricity, but it is abundant in nature. This FCV is one of several as well in the 2019 Tokyo Motor Show. The Mirai is also far from the drab EVs sold, with sleek styling included.
5. In-wheel electric motors (instead of placing motors on each axle) (Lexus LF 30)

Typically electric motors are placed on the axles of the EV. Not this because it is integrated into the wheel itself. Unexpected and a radical design that might find its way into EVs soon.
6. Small and Personal EVs for the City (Toyota Ultra-Compact BEV)

Increased traffic and crowded cities with not enough parking.
This vehicle is a two-passenger minicar that is just right for shuttling in a city. Improve mobility and with enough range that is needed for urban living
7. Cars that have no driver's seat and fully autonomous, with no from or back end (Suzuki Hanare Concept, Panasonic Space_L)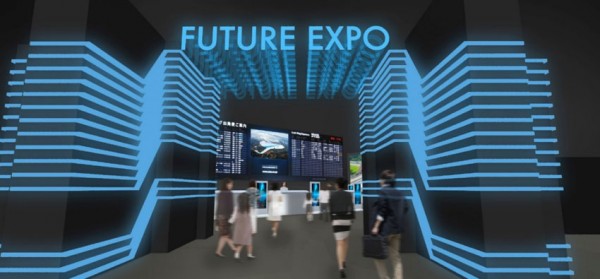 This is pure disruption with the emphasis on fully autonomous driving. Inside there are screens, not windows, without a driver's seat installed. It will look like a mobile entertainment lounge on wheels.

In a word, these are concepts and trends that are all about changing the automotive environment. Redefining automotive technology is inevitable because the future is where we are headed. All these technologies are the stuff of Sci-Fi and futurist outlooks that come to like. In the 2019 Tokyo Motor Show, all the tech is speculative, but some will move on to production and realization.

See Now: OnePlus 6: How Different Will It Be From OnePlus 5?

© 2021 Auto World News, All rights reserved. Do not reproduce without permission.