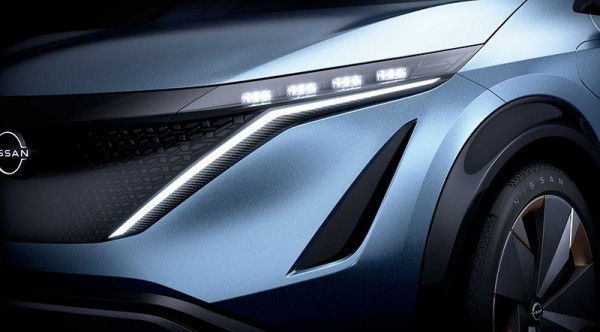 What makes these show cars revolutionary is what technologies they offer. American cars are built from a different set of needs and viewpoints that may not apply. What is important is the technology and apps developed.

All these best show cars have a technology or concept that benefits from its application. It does not end on the show floor. It is all about the inspiration that these concepts evoke that might lead to production.

1. Toyota LQ concept

Equipped with a level 4 self-drive capability that includes Yui AI. Detecting changes in the driver's mood that adjusts the environment to change and calm him down. A digital mirror device will interact with pedestrians for safety.

2. Gen-Four 2020 Honda Fit

A choice of gas or hybrid engine called e:HEV to go green. Updated Honda Sensing driver-assist and an upgraded head unit installed. Features limited smartphone remote control for techies. A big "if" it will make it to American shores.

3. Mazda MX-30 EV

Speculated to get a Wankel engine should it run short of power. A crossover that is small with 33.5 kWh battery at 125 miles, less than Nissan Leaf.

4. Lexus LF-30 "Electrified" concept

Advanced features like gesture controls, virtual reality screens, and self-drive. Keeps steering wheel switches equipped as an interface. Nav info projected into the moonroof for riders.

Airporter function moves luggage from the front door to the rear trunk.

5. Subaru WRX STI

Another of the great Rallye inspired cars will get the last hurrah. Only by lottery and will cost $42,000.

6. Second Generation Subaru Levorg

Built on Subaru Global Platform and "Levorg" is named from its other lineups. Improved Subaru Eyesight safety suite with radar and cameras equipped. It will be the source of the next WRX.

7. Suzuki Waku SPO

Retro-inspired car with rear-facing cams for side-view mirrors. PHEV power train provides power, and the full dash LCD screen has info. Transforming elements at the press of a button, for the Waku.

8. Toyota Ultra-Compact BEV

Conceived as on the go mobile office for the urban cape. Check everything before a meeting in a transforming interior. A one-person BEV that has 100 miles range for an efficient city car.

9. Nissan Ariya Compact Crossover

Inside are LED screens projecting info while ProPilot 2.0 drives when in one lane. Looks ready for the showroom and uses two electric motors to propel it.

10. Mitsubishi Motors Mi-Tech

A small SUV with a buggy vibe counter to traditional SUVs. All in a gas turbine engine with an electric motor equipped. An electric four-wheel- drive is the cherry on top.

New revolutionary concepts with automotive mobility start with these show cars. As a venue, the 2019 Tokyo Motor Show is where these companies will end up teaming up with American or Euro brands. It is all about the consumers and winning their approval for commercial success.

See Now: OnePlus 6: How Different Will It Be From OnePlus 5?

© 2021 Auto World News, All rights reserved. Do not reproduce without permission.