Is the American SUV Ready to meet Mitsubishi Next-Generation Hybrid SUVs in 2019 Tokyo Motor Show

Sport Utility Vehicles or SUVs are large and gas hungry behemoths that are due for extinction, like dinosaurs.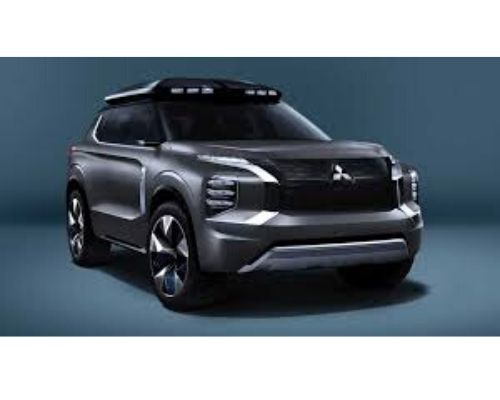 In contrast to the American SUV, these Japanese concepts point the way to redesigning the SUV from inside to the outside. These Alternative Hybrid SUVs are jump-off points to experiment and see what works best.

A. Engelberg Tourer
This SUV crossover is propelled by a "Twin Motor four-wheel-drive", This plug-in hybrid electric vehicle (PHEV). Having four motors on each axle which gives better handling on any surface or any weather. The range is vital for PHEVs and with an EV range of 70 kilometers. Better yet is the overall range of 700 kilometers that includes a charged battery and fuel tank. The battery is located on the floor of the chassis, with more room for comfy three rows of seats. Equipped with a 2.4-liter engine mated to a hybrid motor.

Active Yaw Control controls the torque on the front and rear axles. Mitsubishi's Super All-Wheel Control (S-AWC) controls the vehicle for precise acceleration, screeching stops, cornering control, by applying the right pressure on the wheels when braking.

Equipped with Connected Car System that is linked to the navigation system on-board the vehicle. The system will link all factor that will affect the car going to the destination entered by the driver. It sets everything to optimize even the battery mode and the S-AWC system. This is what Mitsubishi's next-generation hybrid SUVs are about.


B. Super Height K-Wagon Concept

Adding more DNA to the Mitsubishi line is the Super Height K-Wagon Concept that looks a box on steroids. The selling point of this concept is space and more to sit or carry passengers inside. Step into the backseat and it yawns wide open with more seating room for a family type vehicle. Yes, it may look plain. Inside are advanced safety features that include MI-Pilot lane-keep assistance, misstep acceleration prevention and more advanced safety features installed in the K-Wagon,

Drive your ambition is the motto of this concept. It is unique with Mitsubishi's integration of electric motors and all-wheel-drive control. Placement of four motors used on all wheels will naturally be an AWD mode, like most SUVs or crossovers. Not the typical SUV that is smaller and a PHEV drivetrain, with the electronic four-wheel-drive, installed.

Compared to big American SUVs this is lighter, and cleaner with a 4WD function instead of AWD. This disruptive trend as presented will be a revolutionary interpretation of what an SUV is. With a lighter chassis and adapted to be greener for the environment.

All of Mitsubishi's next-generation hybrid SUVs in the 2019 Tokyo Motor Show are the transformations that SUVs will lead to. Visually and technically they are vastly different also disruptive to current SUVs. Will it be the next big thing? It could be, and it is anyone's guess.

See Now: OnePlus 6: How Different Will It Be From OnePlus 5?

© 2021 Auto World News, All rights reserved. Do not reproduce without permission.