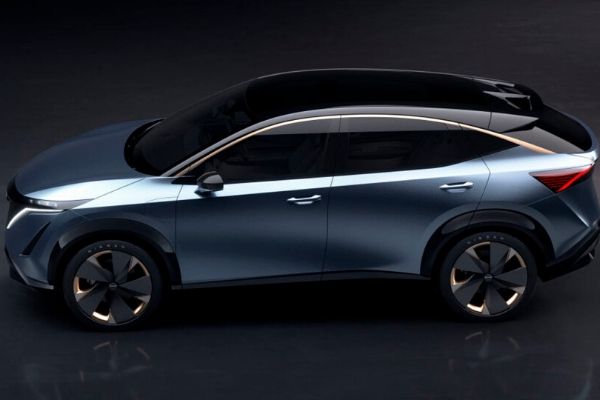 Putting on display what their R and D (research and development) has cobbled together as the next "Star" buying into the PHEV/EV race.

Pitting it against other concepts and showing that theirs is the best. This is true with evidence to prove it that the Ariva is not just another concept future car. Nissan is a leader in automotive technology like a safer and cutting edge automotive design. No ignoring it that this car will expand on what we know about "Nissan Tech." Be it from connectivity, safe, and standout design though others have made headway in this field. The arrival of the Ariya is signalling the new directions that this can will forge for Nissan in the future.

What to expect

Prepare to be surprised and do not assume any continuance of the Nissan Leaf+. Equipped with Nissan Mobility that links all safety equipment in a 360-degree field. Nothing will remain the same, and it will be Nissan intelligence in a better and improved package.

Electro-motive configuration of the future

Electric cars of the future should have perfect mobility. Providing the agility are two electric motors on two axles. Driving modes are adaptable to any driving condition, from weather to loose gravel on roads. Two motors on the axles translate to a balance car with the battery weight in the fulcrum of the chassis.

Sitting inside an electronic tub.

Will it be like Darth Vader's tub? Chances are it will, with all the competition that's coming. All about space with everything sleek and nothing protrudes. Tactile is gone with touch as the key interface to connect with the surfaces inside. Think turbo lounge that is clean modern, and everything is just touchscreens. Ariva will drive anyone home with Nissan's ProPilot 2.0 autonomous system. Driving is hands-off, so a night on the town is easy-peasy. The inside cabin is all flat that will seat five adults with ease.

The design language into the face of future Nissan cars.

Marked by Nissan's V-Motion Grill that has light-up Nissan emblem in the front face. Fenders are styled in a comprehensive form, that has meshed with thin LED lights. Housed in wide fenders are big 21-inches for tires, go to tail light wrapped lying underneath the glass. A slight resemblance to the Nissan IMx concept in 2017. Tying everything together in the Ariva.

Lightspeed into the next generation of Nissan automobiles

Global mobility. Ariya is the culmination of a concept car that combines design, packaging, and driver excitement as a fresh new architecture for its EV platform. Nissan Intelligent Mobility lives on at the heart of it. These ideas are the harbinger that is Ariya.

One look at the concept midsize crossover and the forefront of Nissan's Autonomous Ariya Concept will convince that the future is here. In the 2019 Tokyo Motor Show, it will be the Ariva's ascendance, and it encore will draw raves.

See Now: OnePlus 6: How Different Will It Be From OnePlus 5?

© 2021 Auto World News, All rights reserved. Do not reproduce without permission.