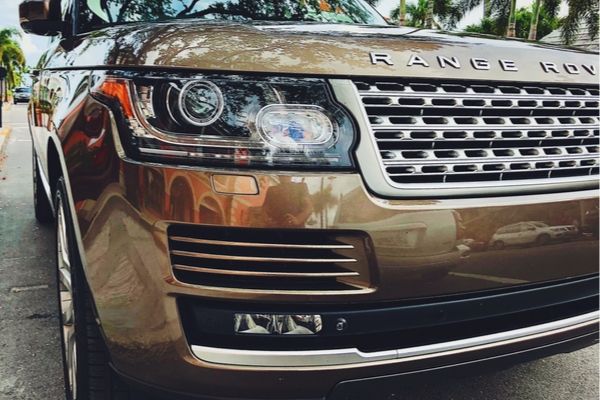 It's best to consider either a 3-row SUV (Sport Utility Vehicle) or a similar crossover as well. Another option would be a minivan but either an SUV or crossover will be a better choice! One reason for 3-rows is more space for passengers or increase the rear bay area for cargo. Get models with different trims that fit the budget. Here is a lineup of options in various trim.


1. Cadillac Escalade- All-American SUV DNA with everything all in

Compared to newer designs the Escalade can still catch attention. Newer and similar SUVs are sleeker, by it screams robustness all over! Get the longer or shorter wheelbase but still have a third row for extra members of the family. Still one of America's favorite SUVs that can't be denied.

2. Toyota Highlander- Japanese Hybrid SUV

One of the first hybrid SUVs that features a third-row seat. It's an all-wheel-drive that has three electric motors. Under the hood is a 306 hp hybrid engine, that means better fuel consumption! A newer model is coming soon, but this SUV is an excellent choice with a lesser carbon footprint

3. Chevrolet Traverse- Big SUV with all the trimmings

Big SUVs are hot items, and the Traverse has everything all in. Inside where a lavish and well-appointed cabin, that's tailored for riding comfort. Slip into the "big Third row", and the back is actually big enough for adults. No more squeeze here, especially in the back compared to other competitors.

4. Lincoln Navigator- Luxurious trim and one of the best!

If there's one American SUV brand that stands out, then the Navigator is the one to consider! Inside is one of the best cabins in an SUV. Nothing short of power with its burly powertrain, and a smooth ride like riding a car. The back is immense because this is one big SUV to boot!

5. Range Rover- British 4x4 Royalty on wheels

Over the years, this brand has gotten better. Say Land Rover and one of the most luxury laden and agile drivetrains come to mind. Joining the electric bandwagon with upgraded EV models. Also, let's not forget that it has a third row as an option!

6. Volvo XC90- Excellent Swedish design

Last but definitely not least on the is list is the XC90 that won the best SUV of the year. Get the hybrid or the non-PHEV, but get captain chairs in the second row. Comes with a plush interior that is made better with a third row! It might not be that updated but still a good choice!

Opting for 3 Row SUVs is a smart move, especially with many price points to consider. But, having one parked in any garage anytime by 2020 is a good investment for any family!

See Now: OnePlus 6: How Different Will It Be From OnePlus 5?

© 2021 Auto World News, All rights reserved. Do not reproduce without permission.