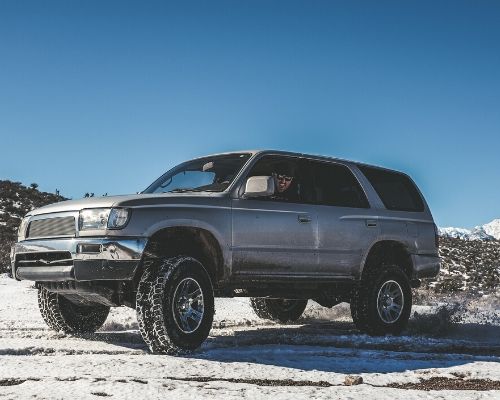 Not all cars are suited for winter driving, especially smaller cars. SUVs and Crossovers are the best options, with AWD and 4WD as drive trains. Higher clearance makes it easier to roam on any terrain. These vehicles are loaded with safety features up the gills! Take home any of these beauties, and you will not go wrong.

1. Subaru Outback 2020- $24,295

It comes with a big cabin, roomy cargo area, with AWD installed and enough ground clearance for it.

Safety:

Get the Onyx trim with extra snow and mud modes. Inside is Eyesight, rear cam, Blind Spot Monitor, and safety extras. With LCA and adaptive headlamps in bad weather.

2. Toyota RAV4 2019- $25,850

Voted best for teens, with gobs of cargo room and driver-assist extras. It is 8.4 inches high clearance, was a close runner up to the best family compact SUV.

Safety:

Equipped with Toyota Safety Sense with auto high-beam, FCW, AEB, though FWD can be swapped for AWD. Get Adventure trim with AWD at no cost.

3. Subaru Forester 2019- $45,365

Best family SUV for 2019 with loads of extra and handling. Equipped with AWD and 8.7 inches clearance. X-Mode is an add on, and higher trim gets heated seats and steering too.

Safety:

Inside is Eyesight package for assisted driving. Included is ACC, PCB, and LDW.

4. Mazda CX-9 2019- $45,365

This large SUV is perfect for winter with good handling overall. It is 8.8 inches off the ground, torquey, and optional AWD add on. Has 3-rows with in-line four that moves like a V-6.

Safety:

Pre-installed are heated seats and steering wheel. Got a good safety suite, and good handling overall. A winner in winter.

5. Ford Expedition 2020- $52,810

One of the best SUVs for performance, comfort, and safety. It has space inside, with 8 inches of ground clearance, also modes for several road types. Get either an RWD or FWD variant as options.

Safety:

Equipped with Co-Pilot 360 safety suite, high beams, FCW, and AEB are standard package.

6. Kia Telluride 2020- $31,690

A big SUV with AWD, three-rows, and 3.8-liter V6 as a new addition to the 2020 lineup.

Safety:

Equipped with a blind-spot anti-collision sensor, FCW, BA. Pay more for rain-sensing wipers, auto high beams. Pay extra for heated seats and steering wheel.

7. Audi Q5 2020- $42,950

A finalist for best luxury compact SUV for the money, also the best compact luxury family SUV. Has AWD, with heated front seats as basic. Add more for heated rear seats and steering wheel.

Safety:

Pre-installed is Audi Pre Sense Basic and Audi Pre Sense City systems for safety. Pre Sense Sense Basic preps seatbelts and windows before a collision. Other safeties like AEB and FCW are standard with it.

8. Honda CR-V 2020- Price: $24,450

Best Compact SUV for the money in 2019. With a roomy cabin, cargo area, for winter gear. Standard is Front-wheel-drive, with an optional upgrade to AWD for better traction on snowy roads.

Safety:

Optional add on is AEB, LKA, auto high beams as extra options. Get heated front seats and heating steering wheel as add-ons.

Other SUVs to consider: Jeep Wrangler 2019, Volvo V90 2019

See Now: OnePlus 6: How Different Will It Be From OnePlus 5?

© 2021 Auto World News, All rights reserved. Do not reproduce without permission.