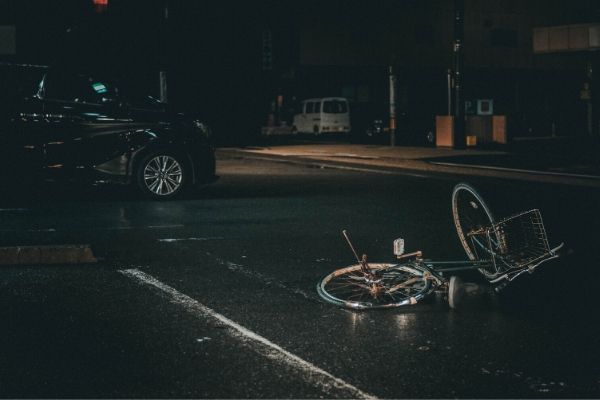 Despite road safety and everything to ensure no accidents happen, it still does. Murphy's Law is unavoidable, and something does go wrong. During the last thirty years when cars kill, roads are a literal blood bath that has claimed many lives. Cars killed and became grim reapers with rack up a total of 6,283 from the year 1990. Grimmer statistic with cyclists with 857 dead in 2018. It is worth to note that women in the death tally in 2018 went up to 29.2 %. Men's fatalities were just at 3.2 % only, not as many as females.

An observation by Angie Schmitt is that more hapless road users like pedestrians or cyclists are dying with open season on them. Like in a duck shoot, cars are still taking lives. Some nuances might be observed, though.

Modern safety features are not a guarantee anymore.

Tests done on modern safeties like an automatic emergency brake (AEB) has shown inconsistencies in detecting dummies in front. Adaptive Cruise Control is not foolproof due to sensor deviations that lead to slamming into the front car. Anything related to collision prevention is not perfect, but it does save lives. Until they are perfected, those outside are fair game. Car roulette anyone?

Drivers are safer, but people outside play it 50/50.

Cars have gotten safer with the ones inside the cars that will get out unscathed. Even with engineered fronts, cars are still deadly. The pedestrians and cyclists sharing the road are unprotected from a drunk driver. Or just a plain nut who can't drive well. On the way, even a compact car is a death machine, but an SUV will pulverize anyone in front. Anyone crossing safely or just careless should be more careful to get through safe?

Driver distraction is almost equal to negligent manslaughter.

Inside and out, it is a distraction in perfect form. Inside there is the infotainment that really gets attention. Another is texting while driving which takes eyes off the road. When it should not, but it does happen. Having a nightcap at the bar or drinking till the barrel runs dry will be deemed DUI. The unlucky ones will not be so fortunate - not cherry view to look at when some buy it, on the front end of the vehicle.

Whether it is distracting mobile technology or high-tech safety features that fail, keeping roads safe for pedestrians and cyclists is of paramount concern. This killing trend can be decreased, but a solution is needed to make streets safe for everyone using them. Accidents will happen, but extra prevention is better than cure. What should be done? Think, act, and decide now.

See Now: OnePlus 6: How Different Will It Be From OnePlus 5?

© 2021 Auto World News, All rights reserved. Do not reproduce without permission.