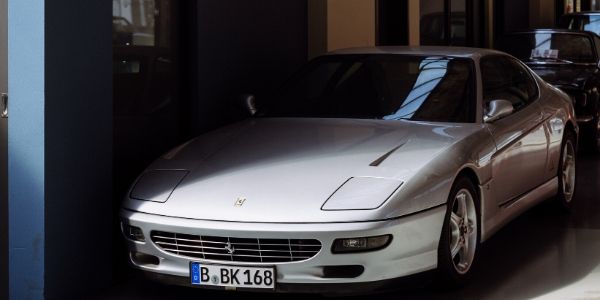 Will giving up the car in your garage, be a good thing? Here points to get rid of it. It is not easy, though disruptive trends challenging car ownership is emerging. Everything you have got to consider is listed down!

1. All the money spent on cars will be used on something else.

Cars are getting more expensive, and maintenance costs a fortune, depending on the model and year. Development of electric cars offers a cleaner alternative, but they cost more. Opting for no car will free the money for other expenses.

2. Eliminates the hassle of parking and looking for it!

Driving a car to work and looking for parking is a hassle. Especially if the workplace is far from your home. Imagine taking your time to walk up to work, without worrying about getting a parking ticket? Sounds good, yes. Waiting for a spot is not very ideal too.

3. Rideshare services are ramping up technology for better self-driving cars.

Companies like Waymo, Grab, Uber are developing self-driving cars without drivers. They are convenient and accessible anywhere it is available. Owning your car is good, but this trend may yet lessen car ownership in time.

4. Fewer cars will be good for the environment.

Before the car came, everything was pristine, then came the SUV. This vehicle releases carbon emissions by the ton. In fact, this type of vehicle is negating the gains of EVs.

5. Cities and communities will de-clog for car-free urban and suburban communities.

Too many cars in the city are causing traffic and longer travel times for motorists. Taking up space of every empty space on the road, or parking lot. Car-free cities all over the world are a testament to it.

6. Fewer cars will be safer for pedestrians and cyclists on the road!

Cars are the leading cause of deaths on the road for pedestrians and cyclists. Even pedestrian safety features are a hit and miss. Not all cars with sensors can stop in time, before mowing down a hapless victim on the road.

7. Connect cars can be hacked and compromised your personal information.

Coming of 5G, 2vX, IoT, and connected infrastructure will expose automotive networks to hacking. Personal information used to access bank account and other concerns. Car companies are not keeping up to increase the demand for more automotive security.

8. Public transit will be developed more with less personal cars on the road.

When more cars are bought and fewer people us the transit, contradicts the need for mass transit. These buses, shuttles will not be kept well, and the fare will be expensive. That's why having fewer cars will be better for public transit.

Does this clear if you need a car in your garage. Living without one is a difficult choice. Choosing to get rid of it will have good benefits, no more car payments, right? Cars are everywhere, carless proponents are gaining ground already. What do you think?

See Now: OnePlus 6: How Different Will It Be From OnePlus 5?

© 2021 Auto World News, All rights reserved. Do not reproduce without permission.