Why is this vehicle so popular? In the US and other car markets, this is the king and the one to beat. It seems that the SUV obsession is something that can't be avoided. Courtesy of this large, medium, and compact vehicle responsible for killing off the old family station wagon. Every year there are fewer sedans and more crossover, SUV oriented cars on the sales floor.
More people are buying SUVs/crossover platforms that are impacting safety and the environment in several ways. Buying these cars aren't really reducing the problems associated with it. Instead, more are preferring them. Consumers know what they want, and sometimes it is all that matters.
SUVs, till replaced, will be the bestsellers and dealerships know it. Other cars like subcompacts and minivans that are better for safety and the environment (they are more fuel-efficient and safe enough) will be overshadowed. Many factors are feeding the SUV obsession that is very obvious.
1. SUVs cost more, but with extra trim.
Choosing SUVs over other options despite their negative attributes will depend on factors. They cost more is not a problem with the premium features that come with the package. A bigger, more jam-packed with better trim SUV will is a win-win for most families. Most SUVs will need extras to improve the driving experience that justifies the tag price. Most will spring extra for a better equipped SUV if they can, especially families.
2. Equipped with V-6 or V-8 power mills that have more horsepower and torque for towing.
Emphasis on the "sports" in the SUV with better mobility capability and more horses. Another reason why they cost more and added fuel costs. Most don't care as long as their vehicle will hump through paths a subcompact cannot pass. Owning boats and trailers that need a hauler is just right for a V-6 or V-8 power-mill. It all about the power, even if it spews carbons, but it can go anywhere.
3. They offer as much safety as smaller cars, but their size is an advantage.
A more massive body and a sturdier chassis increase safety compared to smaller cars. It is already the official family car in the US, and more are choosing it for their families. Safety-wise, it gets all the stars with extra protection.
4. SUVs and their smaller cousins "crossovers," are getting hybrid or electric power mills.
Tesla and other startups will have all-electric SUVs in production. In a sense, they will be cleaner than ordinary cars that are not EV. Getting cleaner hybrid SUVs or EVs will make them preferred and be greener alternatives.
Could this explain SUV obsession, which seems to be at an all-time high? Already car makers are making sure they will survive the negativity about them or otherwise. Addressing safety and environment issues should make a difference for now. Mostly a stop-gap to solve it and make consumers open to other options that will be something to consider.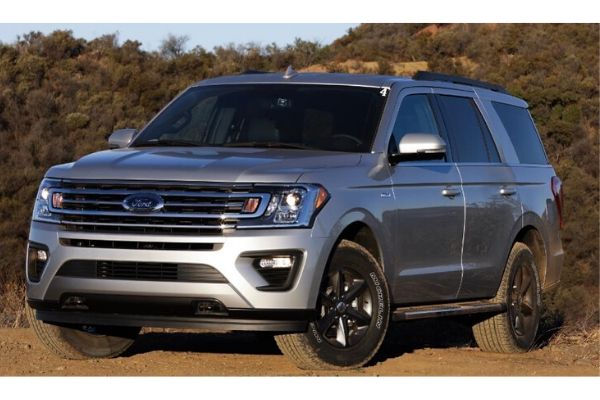 See Now: OnePlus 6: How Different Will It Be From OnePlus 5?

© 2021 Auto World News, All rights reserved. Do not reproduce without permission.