Cars without drivers might soon be a reality. Already everyone from Waymo, Optimus Ride, Tesla and other car companies are developing their own self-driving technology. Though for the meantime, driver-assist features are doing all the work.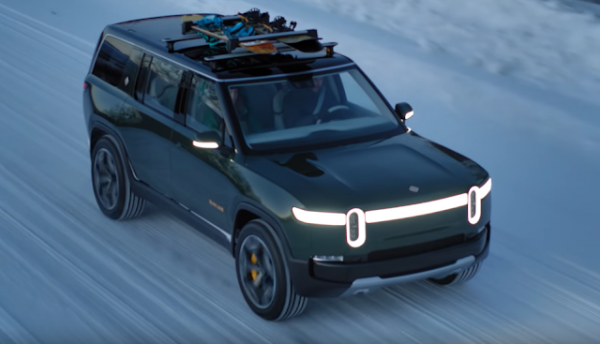 Their large size is a big factor that makes them safe for the occupants. Not to throw a wrench into the idea. Most car accidents involving SUVs and pickup trucks end up bad. Those on the end of the bumper are either banged up or dead. Okay, this seems too grim to even mention. What if this internal combustion engine (ICE) SUV have self-driving installed. Should it be something for concern or just let car companies install self-drive feature into SUVs or pickup trucks.

Increased danger of driver-assist equipped SUVs

Compared to other vehicles which are smaller and more compact, which makes them heavier by far. Most drivers who doze off and fail to react immediately will transform their heavy SUV into a land torpedo. Colliding with other cars and pedestrians will be very damaging. Should it take a turn for the worse that will end badly for the ones on the end of the bumper?

Driver-assisted features are the lower rung of self-driving, and they do minimize accidents. Sometimes these high-tech safeties just fail to do the job. Studies and research reveal that modern safeties have a fatal flaw. Tests were done testing autonomous emergency brake (AEB) had surprising results. The sensors that triggered the AEB failed as nightfall came. In the daytime, it had problems with detecting and differentiating the dummies in front.

Electric pickups and SUVs that can self-drive

Successive failures show that even if Autonomous SUVs had driver-assisted features for enhanced safety. Sensors need to work precisely and detect the object in front. Another concern is the high riding height might affect the sensors used for the system. Tall and heavy SUVs with no driver can harm pedestrians because they will hit them square in the chest.

Tesla and Rivian with other startups and major players plan to more SUVs with improved safety. Until self-driving is fully developed, there will be glitches that will lead to errors and collisions.

Human drivers can feel and sense the weight of a heavy SUV. By adapting to the weight and handling, so the SUV is controlled better. Autopilots do not sense weight and abnormal handling the way humans react to instinctively. Sensors will get better, but putting them on SUVs will not be smart.

Conclusion

Everyone is gunning for self-drive as the killer app for all cars, autonomous SUVs aren't an exception. SUVs need precise automated guidance for enhanced safety which is under scrutiny. Multiple failures of sensors connected to assisted-driving are documented and studied. Is the SUV worthy of self-drive? Agree or not.

See Now: OnePlus 6: How Different Will It Be From OnePlus 5?

© 2021 Auto World News, All rights reserved. Do not reproduce without permission.