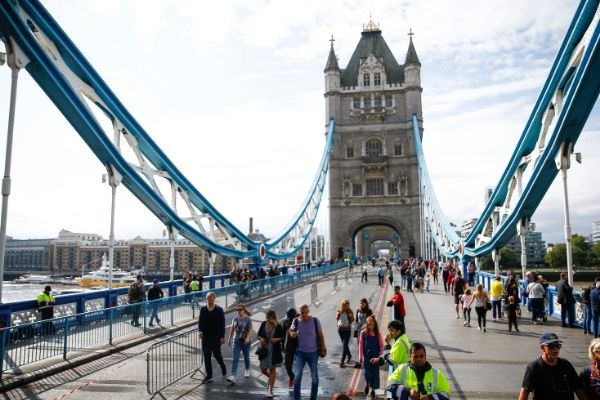 Is car-free the way to go? In several cities all over the world, less car-use is seen as a better alternative. Considering having a car is one of the best means to ago about. But, adoption of car-free streets seems to be working for municipalities. Places like San Francisco, Los Angeles, Brussels, Oslo and more communities are opting to block off areas from traffic.

For example, in Los Angeles, should make several streets are designated car-free but still is accessible should a car pass through. These streets are Hollywood Boulevard, Alvarado Avenue, Grand Avenue, Broadway, Santa Monica Boulevard, Sunset Boulevard, and Wilshire Boulevard so that more pedestrian and bikes can be used. The location is popular areas where people converge, so a car-less environment is better.

Market street in San Francisco has been cordoned off so that everyone can walk, or bike and any alternative conveyance except cars. Also, there is an emphasis on taking public transportation as a viable alternative to using cars. Going car-free won't be 100% but initial blocking off will be a start to it. Big cities like San Francisco is having a problem with traffic and delays associated with car use

One of the first cities to explore car-free spaces in Oslo, Norway. Installing more structures like parks, benches and bike lanes that favored more people-oriented planning that car-based infrastructure. It has been accepted and is getting more money in public transit and even bike-sharing that is more efficient. Adoptees of the car-free scheme includes Canada that established car-free avenues saw benefits like more riders using public transit.

Everything happening with car-free streets idea used to exist before the full adoption of the automobile. Going this route is inevitable, with the current situation. The dilemma with cars has tipped the scales in its favor. Cars multiplying are a problem because cities don't multiply overnight.

Cars were the answer to the modern city, even picturing flying cars in the background too. Going for car-free cities and emphasis on more bike use and public transport is an important measure to adopt.

1. More bike use benefits everyone and doesn't need excessive land use for parking. Bikes are the best option for city mobility and win-win.

2. By adopting car-free spaces in certain cities, it has proven to enable more walking. It's safer for pedestrians to encourage an environment of walking.

3. Fewer cars will result in less pollution, and use of electric public transit or bikes. To make the environment cleaner. Cars and even hybrid cars still have a carbon footprint.

4. Electric shuttles to service the community is better and lessens traffic. This scheme takes a rider where they want to go.

If cities go car-free and make bike lanes the priority is the better option. With political will and desire for a cleaner environment, it is doable. The car-free scheme has promise and will be the future, with less emphasis on personal transport.

See Now: OnePlus 6: How Different Will It Be From OnePlus 5?

© 2021 Auto World News, All rights reserved. Do not reproduce without permission.