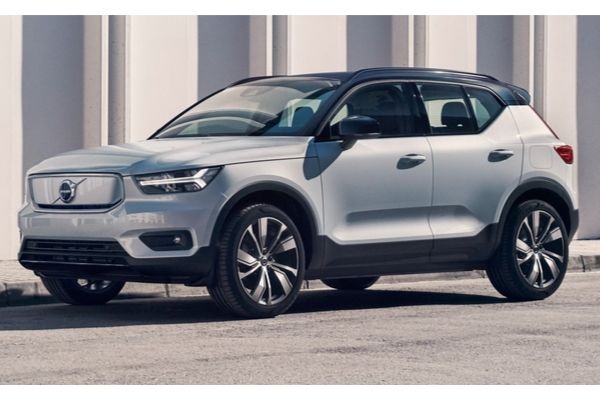 A long time ago, Volvo was known as the company that made the safest cars. Joining the competition to sell the most electric cars, the XC40 Recharge is their first fully electric model to enter this already dense market. It's lining up the XC40 Recharge as another one to take potshots and be called a bonafide "Tesla Killer". From this first offering that will see a lineup of electric cars to be introduced after. Recharged will be the brand name that all-electric vehicles (EVs) and plug-in electric hybrid vehicles (PHEVs) for short.

The master plan for climate-neutrality

Plans that reveal by 2025 in which all cars sold, half of the cars will be fully electrified skateboards to curb greenhouse gas in the atmosphere. An ambitious blueprint that reveals a reduction of carbon pollution by 40%, which begins in 2018 (just last year). An imperative is the objective of Volvo to climate-neutral in 2040.

An electric vehicle is not just an electrified box anymore

Since the first Prius and then the Tesla which demonstrated the commercial success of the green car. Even more, is the adoption of the crossover platform not the sedan format is an indication that EVs aren't bland vehicles. Everyone in the design binge and Volvos XC40 Recharge is designed as crossover type. With BMW refitting ICE (internal combustion engine) powered models into hybrids which more of stanching. Volvo went all the way to make a crossover EV that will be a standout in the electric car rumble.

Electric motor performance

To be king, this crossover EV has several things going for it. Equipped with an all-wheel-drive that is in most premium crossovers. A battery rated at 78 kW with a range of 400 kilometre or 248 miles per full charge. Based on the WLTP which tend to be higher than U.S EPA that is at 200 miles. Hitting the Tesla hard with 408 hp and 442 lbs of torque with a 0-60 mph at 4.8 seconds. In 40-minutes it can reach 80% capacity using a fast charger.

Next-generation Infotainment

The touchscreen console offers such treats like Google Maps, Google Assistant, Google Play Store and other embed services adapted in the Sensus Infotainment system. Other apps are the Volvo On Call that is part of connected service installed in the head unit. Using Voice-control for hands-free operation.

Advance software system and updating

Modern electric cars will be heavily dependent on computer software, and the XC40 will do that. Vehicle software and OS will acquire Over-the-Air or wireless capacity that enables updating for all the car's hardware. Though some concerns have limited its application the infotainment only, for now.

Final thoughts: The XC40

Beam me up, Scotty. Charting the future with EVs is not easy, and the Volvo XC40 Recharge is just one of many aspirants. Developing all-electric vehicles with a master-plan to curb carbon the carbon footprint might just work. Developing it's Tesla killer will be something that Swedish car company can add to the former moniker of the safest car.

See Now: OnePlus 6: How Different Will It Be From OnePlus 5?

© 2021 Auto World News, All rights reserved. Do not reproduce without permission.