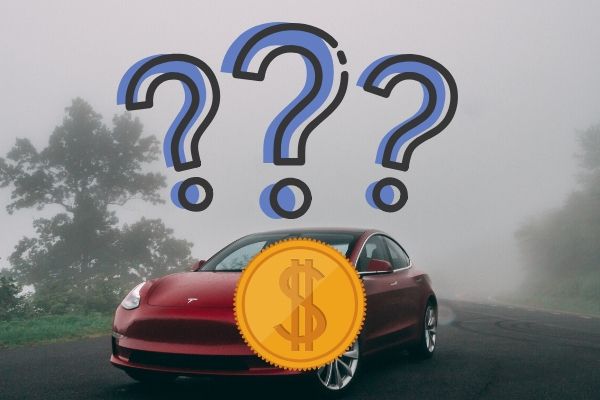 The verdict is in: gas-guzzling SUVs and crossovers are still the top sellers in America. Tesla and other electric cars mark losses compared to them. Despite all the hype and show it seems uphill for Tesla and the gang, all the clean and green rhetoric about electric vehicles will need more PR. The big question is whether Americans will buy into EVS and dump their SUV monsters.

Numbers show that about 4.2 million sedans were sold in the third quarter. Bad news because of a negative of 1.3 percent each year. Results like that are not indicative of healthy growth. Only 90,000 PHEVs, fully electric cars, and fuel electric cars were sold.

Despite all the optimism that EVs will pick up, the reverse happened. An expert at Canalys commented that low demand in the US for passenger cars. Indicators that it will pick up because of better economic performance with low unemployment. These signs should give rise to the sales of EVs as everything is going fine. It seems that more indicators are needed to devise an accurate model.

American carmakers should adjust their strategy to account for the diminishing passenger car market. All their lines should be given better trim or better vehicle options. Or worse is to kill off the models that will not sell anymore. Electric vehicles are also part of this conundrum! Prices of EVs are expensive and costs as much as top-end SUVs. With this in mind, maybe Tesla and others should rethink what to do. Or face a further downturn in their sales.

One hurdle to overcome is the mindset about buying a car that is not fully utilized! Urbanites prefer to get an Uber or similar service. Spending on an expensive Tesla or similar EV is not the solution for them.

Another is disruptive trends going against sales of EVs. Waymo, Optimus Ride, and other startups that offer autonomous cars as shuttles offer alternatives to expensive EV ownership. With everything else getting better sales numbers by 10%. Since EVs are mostly in the passenger car market shows how grossly affected they are.

By the numbers, SUVS is the sales king with 49% for passenger cars, pickups got 19% of the pie. Getting less at 32% for sedans is quite low. Numbers like these are not encouraging, especially for the sedan category. SUVs and crossover are such successful lines that carmakers selling fewer sedans, especially subcompacts.

Overall, electric or NEVS only got a total of 2.4% of total car sales. But, 60% were Teslas compared, to other startups. Even with 54,000 Tesla EV sold, it is still a 20% depreciation. Total earnings for the third quarter in 2019 show electric vehicles marked losses against gas-guzzling SUVs and crossovers. Responsible for the negatives is fewer leased cars.

To improve sales of EVs or NEVs there must be more to look forward to, plus cheaper, and more affordable cars. Till, then expect lower sales, and more pressure to get more buyers!

See Now: OnePlus 6: How Different Will It Be From OnePlus 5?

© 2021 Auto World News, All rights reserved. Do not reproduce without permission.