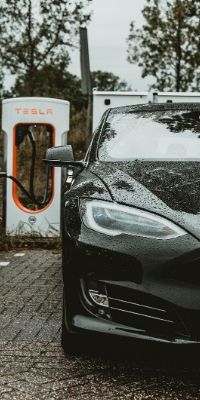 Messiahs of the electric car revolution will proclaim that it is the answer. For greener cars with fewer carbon emissions. Are they right? Rewind. They just glossed over the biggest headache for the electric vehicle industry. It is EV car batteries that need a huge makeover. Promises of a better future with electric vehicles forgot to mention better batteries will be forthcoming.

It is not all rosy to start with at all. Ever thought what happens when they are all busted, and used up? Should they not be reusable for other purposes. Expect them to be the next environmental threat to the planet. A savior that dooms the environment because they will be in a landfill near you! Ironically, the lynchpin is the electric vehicle battery. Surprised? You should not be, some aspects of electric vehicle have been glossed over. Environmentalists are bunching their petticoats already, then add this. Fun.

Another note to add to the gloom and doom. Electric vehicle carmakers are stockpiling their stocks and getting more to supply the demand for EVs. Most of these are yet to be improved electric car batteries. Expect more to come to a landfill near you!

Recycling is the best solution to stave off the inevitable. Recovering the materials from used up lithium-ion cells is a difficult and complex process. One way to go around this problem is to design better batteries that are easily recyclable. The key is to design it for robotic disassembly for safer harvesting of the used materials. Radically different than the manufacturing process now, but promises more efficient EV batteries to come! Saving old materials and salvaging them to re-use to make new EV batteries.

The popularity of EVs yielded 250,000 tons of used power cells. In 2017, 1 million EVs sold commercially worldwide. Imagine all these power packs in landfills that could explode when EV batteries heat up. If all of these explode which is a definite risk for lithium-ion power packs. Because old batteries still have a significant charge.

Toyota of Japan is converting old packs paired with solar panels as power storage. Finding ways to re-use these old packs is commercially viable. Recycling gets a back seat to it. Recycling will only succeed with dedicated facilities for it. They are not available yet, regrettably. There should be a guarantee that profit is definite for recycling to gain ground!

There are allegations that cobalt mining involves child labor. This is morally deficit, and it impacts the EV car industry seriously. If that is the case, better to develop recycling technology, than mine the raw cobalt needed. Another point of view is to develop a battery without cobalt in it. Recycling, recovering, mining the material is getting to be complicated for EV manufacturers.

All these problems with electric vehicle and the need to Improve EV car batteries are urgent concerns. Despite EV's image, it seems the Achilles Heel is environmentally hazardous as fossil fuels. Will answers come sooner or waiting for the moment?

See Now: OnePlus 6: How Different Will It Be From OnePlus 5?

© 2021 Auto World News, All rights reserved. Do not reproduce without permission.