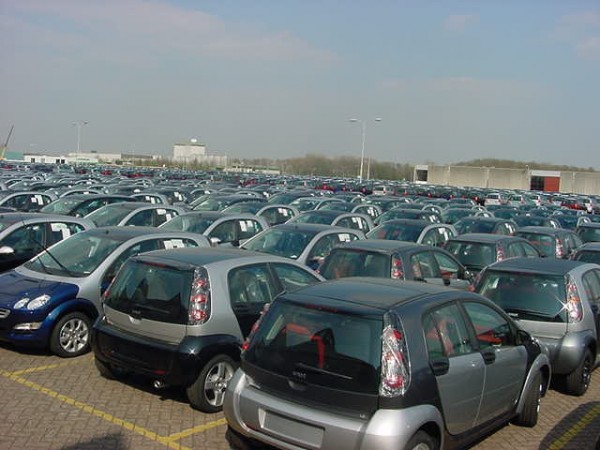 It seems the electric vehicle ownership surge is making more than one business none too happy. Years ago, driving into a supermarket or gas station was easy. Customers just have to wait on the first car to fill up and pay at gas stations or look for a space and go in the supermarket, just look for a parking space. Now, there is no such luck with EVs as the increasing demand for charging facilities are making things more complicated.

When commercial establishments need to cater to the needs of their customers, and the local community, the dynamics change. It is not always a smooth change for most, but some are getting sore too. Progress is good, though it takes some getting used to, which always takes time. This is not easy for everyone for several reasons that should be cleared up.

Here are some tidbits that will be interesting to learn about most of us, since we are at that point where a visit to the gas station or the supermarket will be changed forever. Let us go ahead and list them down!

Factoid#1

All businesses need to have EV charging facilities in place, to deal with more EVs. Inevitably the old parking lot will be higher-tech, because of charging stations to be installed. Consumers are willing to pay for a few hours charge while shopping and with a swipe to pay for the top-up. Another is an autonomous car-friendly car park this optimized for them. Any place that allows installation of a charging station will have them as a consequence.


Factoid #2

Dumb cars just need a space for them, nothing more else. Demands of EVs are more complex with parking lots that might have interactive components and remote charging capabilities. These complex parking lots will need very terse maintenance that cost more too. Consumers are more conscious of the tech parks which is something coming soon.

Read: Winter and Car Batteries, What You Need to Know or Have in Times of Trouble

Factoid #3

For so many years many business think tanks considered EVs the enemy and want it to disappear forever. But, startups like Tesla got so successful and a glut of EVs are threatening to flood the US market. With many consumers getting in on the EV boom, there is no way this can be dodged. Businesses have to reckon and go with the flow, even if kicking and screaming.

Factoid #4

The regular visit to the supermarket will take longer because the customer might want to top up on their charge before going home. Also, more business opportunities for businesses as customers wait until their EVs are charged up. Without these facilities, most customers will be off with their groceries and home in no time. This becomes a time-consuming process in the long run.

Factoid #5

Next time until fast charging is available, there will be longer waits at the gas station. Gas station owners are dreading the re-equipping to EVs, which takes longer compared to conventional cars. Most affected are fuel stations that need to adjust to the EV trend. It is definite and is happening now.

Adjustments and changes in businesses and their sales models are inevitable. Electric vehicles are exerting a strong influence that cannot be halted, adapt or be left behind. There is no other choice but that.


Related article: Electric cars a major challenge for supermarkets, gas stations

See Now: OnePlus 6: How Different Will It Be From OnePlus 5?

© 2021 Auto World News, All rights reserved. Do not reproduce without permission.