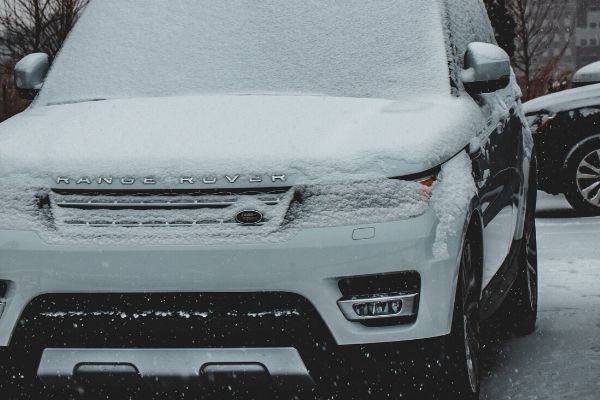 Most drivers have certain notions about driving in the winter. Some are fact, and others are mistaken myths to that effect. Debunking ideas that are not true to correct such mistaken myths.

Experienced drivers will follow these rules and to a tee. Does it really work that way? From the first day, a car is driven, there are set ideas that are not questioned. If they are right, why do some digress from it? Even experts are weighing in on what should be done.

A list of these debunked ideas is in proper order to correct these winter driving myths.

1. When in wintertime, the engine should be warmed up every morning.

Verdict: True

Most take time to warm up the car in winter. Cars are even equipped with a remote start because of that. A majority believe that doing this is important to the engine. According to the AAA, this just takes only 30 seconds to heat the car enough! Heating it up too long will burn precious lubrication. Waste fuel more than anything else.

Action: Avoid it.


2. A heavier trunk will give better traction and control on winter roads!

Verdict: True

If the weight of the car is heavy towards the more stable rear. Race cars need to keep the rear weighted to avoid spinning out. In winter, rear heavy cars are safer that one heavier to the front. This works at faster speeds when there is less grip on the road. A butt end heavy car will counter balance the engines weight.

Action: Add more weight in the trunk.

3. Rear drive gear boxes are not good for driving over snow.
Verdict: False
There is not discrimination whether RWD, FWD have better handing in snow or ice. It depends on the safety technology and how well the driver handles the car. Arguments about 4WD and AWD are valid as well, but are wholly different drivetrains.
Action: Learn how to drive better in snowy or icy conditions.

4. Release air from tires to improve tire grip and traction in snow.

Verdict: False

Tires should have the PSI needed in them, all the time. In winter, they lose one PSI easily, so they need inflation. Check the needed pressure on the driver's door. Running on the wrong pressure will affect their handling and road grip.

Action: Keep the recommended pressure, and do not deflate!

5. Getting a full set of winter tires is an extravagance and useless!

Verdict: False

Snow tires are needed, not all-season tires. They have better traction and grip for better control. Its rubber is good at negative 30 degrees, more flexible for road grip. All-season tires will harden, that is not good! A good set of snow tires does enhance driving.

Action: Get snow tires.

Is debunking all these ideas about winter driving accurate? The experts have advised that drivers adjust accordingly though. Now, do you agree? If no, why.

See Now: OnePlus 6: How Different Will It Be From OnePlus 5?

© 2021 Auto World News, All rights reserved. Do not reproduce without permission.