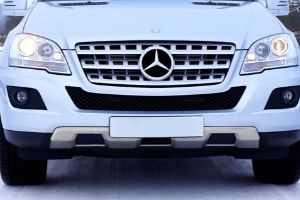 Winter has come around and picking shoes for the car is crucial. For winter driving the right snow tire will offer benefits. They are value for money, handle, braking, and longer service life. All these pointers to get the right snow tire to installed needs information. Knowing what is best to decide and make that final choice!

Just marching in the tire shop and not knowing what factors to consider is not good. But, with pointers, it will be a cost-effective and informed decision. Many brands offer features and price for every budget. Go through these pointers now.

1. What is the budget you are willing to spend?

Don't be in a hurry if a budget is a priority. There are more than enough options that are out there. for sure, one will land in your price range and preferred specs. Just do not cheap out or you will regret it.

2. Tire size will be needed for your car.

Look at the numbers of the tire's sidewall. Check out the size and ask the local dealer if they have it. Or get another size, if wanted. These numbers are needed by dealers to know if they stock the tire size.

3. Inspect the tires characteristic before settling on one.

Tires have specific depth and tread pattern on them. Rubber compounds differ from all-season, ice, or winter tire. Comes in several styles for any car that gives customization to it. But, the specs of a snow tire is very different and well suited for the cold.

4. Do not dare a mix and match combo for winter driving!

Wheelsets should never be mixed up because it lessens the effectiveness it does have. It is either a snow or ice tire set that works well. Using all-season tires are not advisable for snow and icy conditions. Snow or ice tires will have more grip as a dedicated set.

5. Choose the right set and base it where you live, year-round.

Buy the tires that are required where you live, not what is preferred!

6. Will it be ice or snow tires, what is your choice.

Both tires have specific advantages for them. Be aware of what will give the best safety while driving.

7. Think about braking and handling spec of tires for the car.

Consider how well the tire model works with specs for braking and handling on the snow. Prioritize what you will need best for winter driving.

8. Choose what is best for you! Not what the salesman prefers?

Never be forced to get what the sales rep says is best. See what is best for your budget and needs.

9. Get the right answers to your questions when at the shop!

Prepare for all the questions you need to be answered. As for second opinions before finally buying a full set.

If you have researched snow tires. The right one is on your car already installed. Takes the effort to get the right snow tire for your car. Rewards are safety, performance and handling that should get top priority!

See Now: OnePlus 6: How Different Will It Be From OnePlus 5?

© 2021 Auto World News, All rights reserved. Do not reproduce without permission.