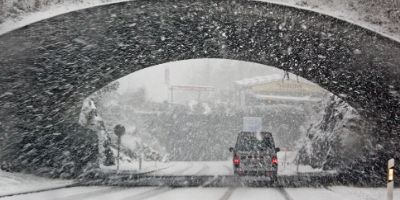 Seasoned drivers would not break a sweat on a summer road trip. But, summer does not last, winter has to arrive. Most drivers are not concerned about the peculiarities of driving. During winter driving gets more serious, because of winter crashes that have claimed a motorist in the expanse. These winter driving tips are all about safety!

How to drive a car and not meeting an accident during wintertime is best. There is no room for error that is clear. Everyone should heed these tips or be sorry later. Let us go ahead! Keep an open mind take everything in.

1. Indoors is the safest place unless you have to go out driving.

Better to play your excursion into the cold. Unless it is vital like going to work and picking up important stuff! Winter roads with sleet and ice can be a hairy ordeal, like cars sliding all over the street.

2. Slowly but surely is the best way to drive. Drive too fast then chances of getting how is 50/50.

Tire traction is not the best for any other season. Going faster will be an easy ticket because of excess snow. Brakes are not going to work because of no road grip. Be smart, drive slowly and be safe too!

3. Rule of thumb is to throttle up or down in moderation. Too fast will be deathly.

No Skidding and getting a grip on the road with minute throttling is the best method. Have a slow pace and control the car slowing down before a stoplight. Too much throttle loses tire grip on an icy stretch.

4. Never tailgate to close and keep a good distance, or you will be sorry!

Give five to six seconds or a bit more. Have a good distance to the lead car and avoid a collision. This is SOP for all seasons as well. Good drivers never tailgate too close because it is unsafe.

5. Know how to brake properly with ABS, EBD, and BA when driving.

Never step hard on the brakes and apply slight pressure with a heel. Modern brakes are automatic and self-adjust while in use. It is smarter than cars without it.

6. No unnecessary stopping when on the road, the slick ice might be a problem.

Better to slow down the right way and keep momentum till it is green. Lack of traction is a problem when starting at a full stop.

7. Don't feed gas when going up-hill, wheel spin may occur.

Icy and snow cover roads can cause the wheels spinning uselessly. Get the car moving up any incline, slow down and keep the speed low.

8. Keep on driving a steep and do not stop!
Gain forward motion on a straight flat and keep on going till the top. Slow down at the crest and be careful.

Winter driving is riskier without taking the needed precautions when on the road. Information is power, and this guide will minimize the danger, but not totally. Safety and learn to avoid accidents! Be alert and keep eyes peeled!

See Now: OnePlus 6: How Different Will It Be From OnePlus 5?

© 2021 Auto World News, All rights reserved. Do not reproduce without permission.