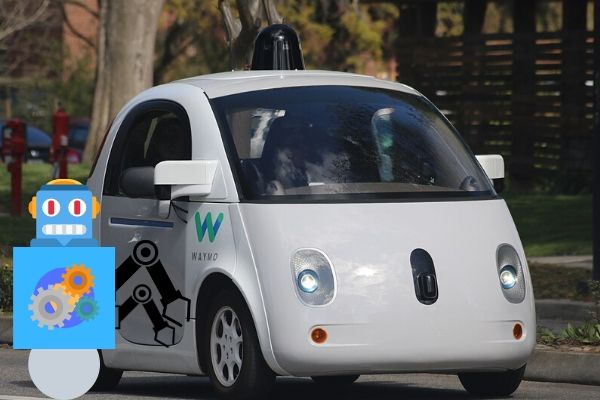 Is everyone ready for Waymo, and the convenience it offers as an alternative over more expensive cab rides. Everyone stands to benefit from this Waymo Robo-car and this new disruptive technology will benefit even those who cannot drive. For first-timers riding the robo-car, might not be so confident without a human driver. Though after several rides any Tom, Dick and Harry will feel at ease letting R2D2's grand-dad do the driving for them. Google's self-driving robot car will spearhead the next automotive revolution that does not need anyone guiding it. For, there are some bugs to fix before it gets fully developed.
Seeing cars without no driver, it might be commonplace soon with technology fully developed anytime. For now, these robo-cars are level 4 automated driving with remote assistance from the control center when needed. Already Waymo robo-cars are doing well, despite some with mishaps. One of the robo-cars problems is the human nuts behind the wheel, though improvements are on the way.
Who is the robo-service for?
Do not expect "Sanjit", in the driver's because this is strictly a quiet ride with blips that might be coming soon. These are amazing robo-cars that are summoned by an app, that brings them to the rider. When "it" arrives, or call it "R2' and get on the car, good to go from there. These rides will service anyone who cannot drive or PWDS who cannot drive as well, and old people who need a way to get about too.
This alternative will be next to going car-free in time, this is why people need this service now. Droid-like robo-cars will be the future of driver-less shuttle transport too. When full deployment comes, more places this will make e-mobility accessible to everyone.
Read: Will You Trust a Self-Driving Robocar to Get You Anywhere Safely?
What are the places having a test run?
Most intense testing is in Arizona, where the climate is just right without other elements of unpredictable weather. Other places are Texas, California, Georgia, Washington, and Michigan where robo-cars are allowed to operate. Developing Waymo is aimed at providing everyone with safe transports that can handle all conditions.
So far, the best places for test runs are warm climates and where there is no rain or snow. Tests have shown LIDAR mount and sensors have a problem with inconstant weather conditions. More aspects of the capabilities of the sensors are assessed to improve it and make it work better for the safety of anyone riding it. Availing of Waymo services is done by joining a rider program, and use an app to summon one of them when needed.
The tech to drive it
Waymo robo-cars have several technologies like LIDAR that is its eyes to see the world and backed up by another support tech. All automatic systems without human input, but still need to learn how a person drives. At some point, it can be done with a single command, these robo-cars can manage the chaos but needs human input. All these are made to mimic how any human drive sees while driving, but in multi-color not monochrome.
Conclusion
Is this incredible when cars can drive themselves like robots, but with some tweaking needed to make it better. Overall, adopting the Waymo robo-car will be the in-technology to have, and everyone is feeling the change. Eventually, anyone who drives will not need it, because of Waymo to the rescue.
Related Article: Waymo's Self-Driving Cars: How They Work
See Now: OnePlus 6: How Different Will It Be From OnePlus 5?

© 2020 Auto World News, All rights reserved. Do not reproduce without permission.