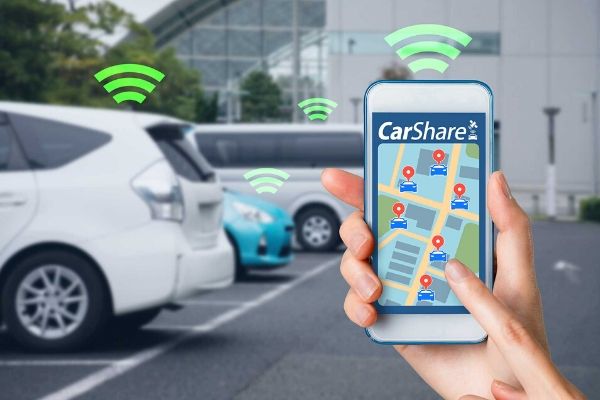 Car-owning is more than a privilege, it gives freedom of mobility to do anything desired. It seems all good till now, and that car is a source of several problems that everyone should know about. Will anyone give up that car and go car-free? That is the big question, and personal-use cars will prevent ride-sharing as the best alternative to lessen congestion.

Millions of cars are all over the streets in the world, that cities are now considering a totally car-free urban-scape. When cars were less it was good, but cars are more affordable, and one is bought every second. The catch is that car leaving the showroom will have one or a few riding it every day. New cars added are an extra load, for streets that are a source of CO2 and accidents that claim lives.

What if, owning a car is passed over for availing of ride-sharing that packs more people per car and fewer problems. The benefits of ride-sharing are financially viable as a business, it is sustainable and keeps a cap to add more cars unnecessarily. These benefits will never be felt and out cities and environment will be close to unbearable.

Adopting better ways of mobility like ride-sharing will boost better use of cars, not as they are used now. Better yet is when ride-share becomes automated and are running with sustainable power. As shuttles or cars ferry people to and from, the impact of personal use cars will be less felt.

Read: Self-Driving Shuttles will be a First Step to a Car-Free City

Here are the benefits that are passed over if ride-share does not get more utility, all because car-free is not preferred.

1. No need to own a car because ride-sharing will be the most flexible option for everyone. Whether cars can be bought or not is not relevant, because robo-cars or cars with drivers will handle transporting from place to place. With more people availing of ride-share will bring down the cost operating a fleet of them. By, comparison cost of owning and maintaining a car will be expensive.

2. Taxis will be more expensive, but ride-sharing is cheaper for many and will be if fewer cars are used. Using this instead of a personal-car will be less and no more parking problems anymore. Just get off and go, when rideshare is chosen. The stress of owning cars is not healthy, and this de-stresses as a better mode of road-rage free streets.

3. Hailing a taxi is just very high on the stress list for some. But, ride-share is one solution in which everyone gets to where they want. In common rideshare, all the passengers get off at the same destination. Just use the app and call the car, or if it a robo-car that does the same thing without the driver.

4. Drivers of ride-share cars are very accommodating, or they get a negative review from the riders. But, if the rideshare is a robo-car, just an app is fine to summon it which is easier. Whether a driver or AI in the car, ride share will make a big difference.

Conclusion

Is foregoing that car and adopting car-free with person mobility enable by ride-sharing be a reality, or stick driving a car and miss all the great benefits? Either way, with congestion getting worse and loads of problems brought on by personal-use cars should tip the scale very soon. What will it be?

Related Article: 4 Key Benefits of Ridesharing

See Now: OnePlus 6: How Different Will It Be From OnePlus 5?

© 2020 Auto World News, All rights reserved. Do not reproduce without permission.