Buying into the green car revolution in 2020 will be a good choice. By trading gas-powered cars for an electric vehicle that is eco-friendly and does help off-set the effect of carbon emissions. Despite the bad press about the actual carbon footprint of EVs. Go over this list of benefits that will work for us and the environment. Here we go.
1. On average, an electric vehicle with medium trim and options will have a range of 200 miles on a full charge.
Most electric cars have this range in common and are the best lowest baseline to consider. If the range falls at 200 miles, then it's a good one. Though some models might fall short, the range can be increased with access to a charging network.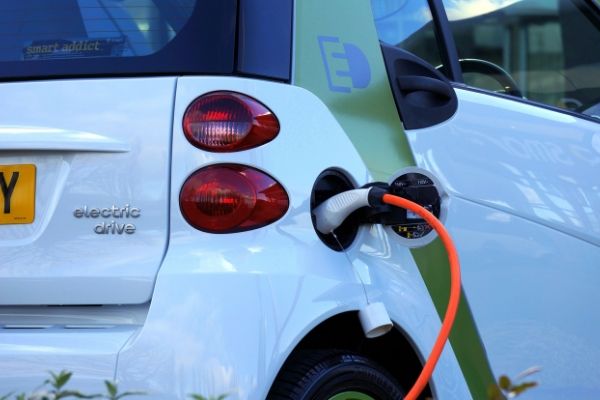 2. Electric vehicles have less moving parts that require less maintenance.

Traditional cars have more moving parts and prone to many mechanical problems that will need more fixing. Electric cars are like electric skateboards that are less complex and easier to fix as well.

3. Costs less to operate than an internal combustion engine (ICE) car.

Running on an electric battery that stores energy until it runs out. Startups like Sonos are making solar cars that have a bilateral charge system.

4. Due to increasing competition to sell more EVs. In 2020, there is a range of models available.

Compared to before with slimmer choices like the Prius hybrid and a few models. In 2020, everything is fully electric. Carmakers are giving out bargains just to seal the purchase.

5. The government is encouraging zero emissions that qualify for a large tax credit.

More money is saved than buying a gas-powered car. Zero-emission goals want to see more people driving EVs home. Getting a large tax credit will go a long way for car buyers because the money comes back.

6. Recent blackouts have made solar charging equipment readily available as a backup charging system.

Backing up charging grids is solar charging equipment that keeps EVs running. Fears of a zero-charge scenario are not much of a concern anymore.

7. Has a lesser or no carbon footprint and better for the environment.

Running on electric power is better and does not have a by-product of carbon like ICE. Green cars are better for the long term.

8. Supercharger networks like Tesla are increasing and will enable travelling longer ranges along the grid.

Building a network of charging networks in the grid will increase the driving range and have charging stations everywhere. The goal is to have many all over the US and other parts of the world.

9. Improved electric car battery technology will extend the lifetime of battery packs.

Expect the battery pack of any EV to last longer. In the US, they are covered with an 8-year warranty, up to 100,000 miles.

The bottom line is that an electric car as an alternative with beneficial perks. Getting one in 2020 would be a great choice and no regrets.

See Now: OnePlus 6: How Different Will It Be From OnePlus 5?

© 2021 Auto World News, All rights reserved. Do not reproduce without permission.