The cost of owning a vehicle is broader than just the cost of purchasing it. You also have to consider the costs of fuel, maintenance, and insurance.
Some vehicles hit the jackpot, and their cost of ownership makes them the best buys.
Within each of these components of ownership costs, there are ways you can save. You can save on the initial purchase price, find the lower price fuel, stay on top of maintenance to avoid bigger problems, and find low-cost car insurance.
We'll look at the costs to consider, and then which vehicles have the lowest ownership costs, and finally, how you can save even more.
What is the cost of vehicle ownership?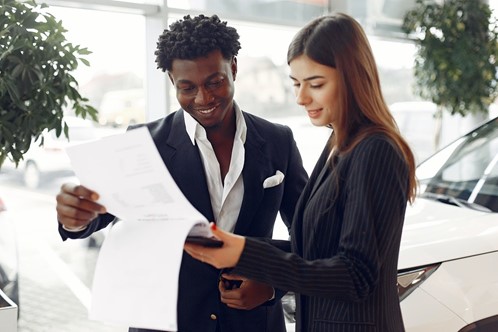 The cost of ownership is how much it costs to have a car. It includes the purchase price and depreciation, insurance costs, interest on a loan, fuel, maintenance, registration, and any other costs associated with vehicle ownership.
Typically, when you buy a new car, you do so with a 60-month loan. By the time those five years are up, you will own your car, but it won't be worth what you paid for it, so you have to consider depreciation in your ownership costs.
One way for a vehicle to make our best value list is to depreciate as little as possible over the five years to full ownership. A more expensive car may be a better deal than a cheap car if the expensive one depreciates far more slowly than the lower-cost one.
Your unique cost of ownership will depend on your insurance rates, interest rate, and miles driven, so just because a vehicle is a good buy for one person doesn't mean it will be for you.
Top 6 Best Value Vehicles
We'll break the list into vehicle categories. There are many more categories, but these are some of the most popular for the average person.
#1 - Best Value Wagon: Subaru Outback
As far as depreciation goes, Subaru almost always wins. Their vehicles are some of the least depreciating. In addition to that, insurance companies offer some of the lower rates for Subaru drivers.
While classified as a wagon, the Outback competes with mid-size SUVs. It has room for five and plenty of cargo space for a family road trip.
#2 - Best Value Compact Car: Honda Civic
Honda tends to manufacture safe vehicles. They consistently earn the top ratings in crash tests. Insurance companies reward safe vehicles with lower rates most of the time. The Civic's cost to insure is lower than other similar vehicles.
The Honda Civic also earned its place as a best value vehicle because it retains its value better than most of its competitors.
#3 - Best Value Full-Size Truck: Ford F-150
Full-size trucks don't ever get the fuel economy of a compact car. If you need a truck for towing or hauling, you won't be able to make do with a small car, so you'll have to budget a bit more for fuel.
The F-150 excels in the area of the purchase price. Its starting manufacturers suggested retail price (MSRP) is lower than most of its competitors.
#4 - Best Value Minivan: Honda Odyssey
The Odyssey consistently leads all vehicles to be the cheapest to insure. It's often the number one lowest-cost vehicle to insure. Part of the reason for low insurance premiums is the safety features standard in the Honda Odyssey, and another component is that drivers of minivans tend to be careful drivers.
Also, it retains its value well, so you won't lose as much to depreciation as you might with competing models.
#5 - Best Value Mid-Size SUV: Toyota Highlander
Safety tops the reasons why the Highlander's cost to insure is lower than much of the competition.
The fuel efficiency in the gas-engine Highlanders is average, but the hybrid model outshines the competition by getting 35 mpg in town and on the highway.
#6 - Best Value Full-Size SUV: Chevrolet Tahoe
Like a full-size truck, fuel efficiency isn't a bright spot in a full-size SUV cost of ownership, but the optional diesel engine boosts fuel economy to outshine the competition.
The Chevy Tahoe also excels in its value retention, so even though the sticker price is high, you won't lose too much to depreciation.
Many insurance companies offer a discount for vehicles with OnStar. New Chevrolet vehicles feature the option of an OnStar subscription.
Can I lower my vehicle cost of ownership?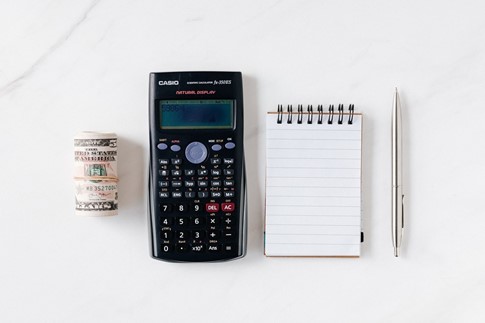 You most certainly can lower your vehicle's cost of ownership. The following are a few of the ways you can find savings throughout your ownership journey.
Find Savings when Purchasing a New Vehicle
It starts at the dealer when you're negotiating the price of your vehicle. Do your research before you go. You should pay less than the MSRP, and how much less depends on the current market and incentives. If you go into it knowing what others have paid, you'll be prepared to negotiate a fair price.
Another piece of homework is to compare interest rates before you shop. The dealer may offer financing, and it may be competitive, but the only way to know that is to shop rates. Credit unions often have lower interest rates for vehicle loans, so make sure you check with a couple of credit unions in addition to banks.
Skip the dealer add-ons. They'll entice you with a paint warranty, dent warranty, and many other things. Usually, the cost for those exceeds the value.
Find Savings on Your Auto Insurance
Shopping around for quotes is the best way to get an idea of what a reasonable rate is and where you might overpay. Getting a new car is an ideal time to see if you could save by switching insurance providers.
Make sure you're taking advantage of all applicable discounts. Some insurers offer a discount for buying a new car. Others offer discounts for safety features that most new vehicles carry standard. Ask your insurer to go over the discounts they offer so you can use all that you're eligible for.
Consider using your insurer's telemetrics program if they have one. Beware, though, because some insurers may charge you more if your driving doesn't meet their best-practice standards. Generally speaking, if you're a good driver who avoids rapid acceleration and deceleration and you drive the speed limit, you'll likely save on your insurance premiums.
Owning a vehicle costs money in many different ways, but choosing a best value vehicle and looking for more ways to save money can help you spend less.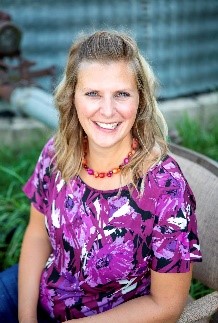 Melanie Musson writes and researches for the insurance comparison site, BuyAutoInsurance.com. She enjoys sharing her expertise with others so they can make informed insurance decisions and save as much money as possible.

See Now: OnePlus 6: How Different Will It Be From OnePlus 5?

© 2021 Auto World News, All rights reserved. Do not reproduce without permission.