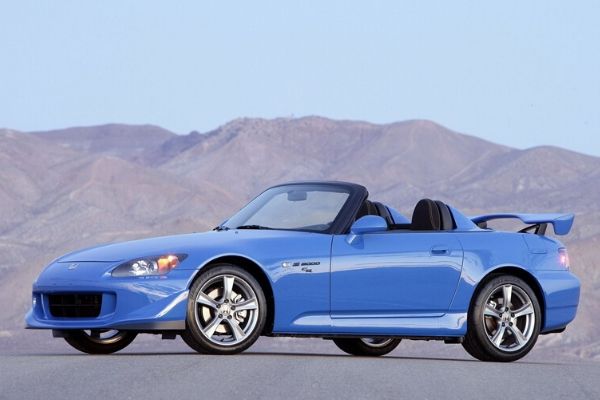 Why settle for a sports car or a large unwieldy SUV, maybe an electric car is a possible option, all these are not worth it. Can it be denied that riding with a top-down roadster, wind blaring in a two-door roadster, could just qualify as one for the bucket list? Boring is out and life is in, burn rubber in a top-down roadster that will be good for anyone who needs a shot of excitement.

One distinguishing feature is having no hard top, just a fabric cover. Some adventurous car buyers with money to spare might get these two seat-pocket rockets for a Sunday drive. But, there are roadsters for cheap, or those that are more expensive depending on the buyer's preference. If adrenalin is needed or just feel a bit younger than usual, riding in a roadster is an experience to go for. Choose any of these roadsters in the list and experience motoring adrenalin it can only give.

1. 2009 Honda S2000- Certified tuner classic

It is the stuff of dreams as the 2.2-liter Vitec 4-cyl pumps out 237 horses, and zooms to 149 mph in 5.4 seconds flat. Fast drivers will love the X-bone frame with rear-wheel drive that gives an ideal weight spread out evenly for better handling and control. Very fast, light, and agile that give it's a world-class performance only a Honda can give for a thrilling ride.

2. 2001 Porsche Boxster- German panzer-wagen on speed

Mid-engine mounted sports cars that have 217 horses, and 192 lb-ft torque is a true top-down classic that will never lose appeal. Buying a second owner Boxster gets it cheaper, but when fixed up expect the best for exciting drives anywhere. Sit inside this dream-machine, and see everything pass by and live the moment.

Read: Look Cool Driving Any of These Affordable Sports Cars

3. 2019 Fiat 124 Spider- Euro two-door classic

Brothers under the skin because it shares the same chassis as the MX-5 Miata, made better with an improved turbo-equipped engine under the hood. Get more perks with the extra low-end torque it has too. One look is fierce, fast, and ready to burn the road in this eye-catching roadster for onlookers.

4. 2008 BMW Z4- Euro top-down never got this sexy

All the top-down goodness offered in a two-door, with a 3.0-liter inline six-cylinder engine. Propels the Z4 on the road, with 255 horses and 220 lb-ft of torque. Anyone caught riding this sexy beast of a machine will love all the power, and handling it affords.

5. 2019 Mazda MX-5 Miata- Miata madness lives on

Continuing the legend of the MX-5 in KODO-licious design that has a 2.0-liter SkyActiv engine, with an upgraded 181 hp and 151 torques is enough to make it the perfect package. One again buyers who get the MX-5 are buying motoring history.

6. 2010 Nissan 370Z Roadster- Fairlady Z's heir apparent

Buyers will fall in love with its 3.7-liter V6, with a combo 6-speed stick shift or a 7-speed lazy automatic for anyone's pick. Better yet, is the sychro-rev-matching for each speed shift and tougher chassis with the A-pillar enhanced for more stiffer support. The 370Z is the stuff of every driver's desire to push faster in a two-door roadster.

Related Article: 20 Cheap Roadsters That Handle Like A Dream

See Now: OnePlus 6: How Different Will It Be From OnePlus 5?

© 2021 Auto World News, All rights reserved. Do not reproduce without permission.