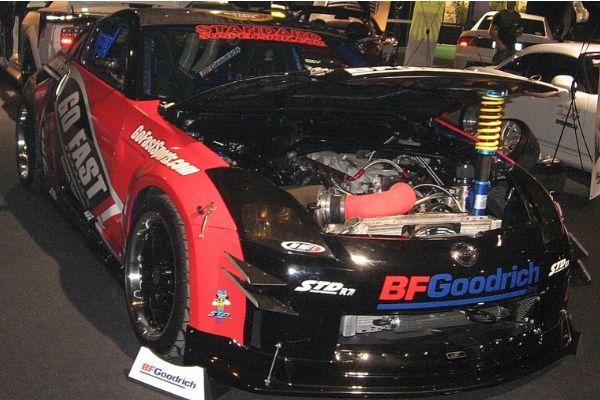 Driving a sports car is the ultimate ticket to the cool side, and just wear shades to make that James Dean impression on anyone. It would be nice if the price was right and for a high-performance sports coupe, or convertible will not come cheap. Performance specs come at a price, and it does not come cheap at all.

But, there is a popular conception that exotic low slung Italian roadsters that cost more than anything are the only options. It should be considered as not true, which is about to be expounded on. High performance is now affordable, in some instances outperforms Italian road cars.

The good news is that carmakers have advanced so much that sports car technology has gotten affordable. This means to look cool is easy with these feature cars, it will not cost as much as an expensive option. Choose any of these performance sports sedans and get that perquisite cool factor that will not send anyone to the poor house. Coolness is just getting any of these hot wheels on steroids.

1. Ford Mustang ($26,000)

The legendary Mustang is excitement on that all-American muscle and one of the most sought-after sports cars by gearheads of several generations. Everything about it is banging with a banging V-8 and an output of 330 to 440 horses under the hood.

2. Subaru BRZ ($29,500)

Need for speed on a budget? No problem with the Subaru BRZ that looks so expensive and posh, but does not break the bank. What is not to like with the 2.0 in-line four Boxer engine, pumping out 205 horses and a decent 156 torque pounds of thrust. Destined to be a modern classic as a sports coupe, that is adrenalin plus.

Read: 2019 SEMA Show: Hot Performance Concept Hyundai Veloster N Hatchback Will Blow Your Mind

3. Chevrolet Corvette C7 ($26,500)

This is one sports car perfect for the track and street, the C7 is fast and very reliable as one of the superb sports two doors. Why should it rock the streets like an indecent monster machine? Once its 755 horses are felt, it outruns everything else on the road and everything is a blur outside.

4. 2019 Dodge Challenger ($26,000)

Muscle car re-imagined and improved, like the good old "General Lee" who is its grand-dad. Nostalgia, power, and modern features that can be retrofitted to an RWD from its default AWD. Under the hood is the godly Hemi V-8 that spits out 375 t0 475 horses, that outclasses a large SUV any day.

5. Nissan 350Z ($15,000)

Choose this multi-awarded and hot-rodding on shoestring 350Z, that pops a mad 306 horses with a V-6 3.5-liter to boot. Japanese tuners fanatic will trick this two-door sports car till it burns rubber. Throw-down with any new model, and out the upstart to shame. The Nissan 350Z gets better with age, built by Nissan's tech wizards too.

6. Chevrolet Camaro ($21,000)

Last but not least is one of the last is the Chevy Camaro, made popular by the robot hero Bumblebee. This a must-have for car collectors and gearheads who want affordable muscle and speed in one rocking car. Choose from a 2.0-liter 4-cylinder turbo, or go extreme for the 6.2-liter V-8 road rocket.

If car buyers want a bonafide classic sports car or modern classic, choose any of them and have excitement while driving it. Each one offers something that makes it a unique sports car for anyone, or rides it for Sunday drives?

Related Article: 20 Cheap Sports Cars Everybody Thinks Are Expensive

See Now: OnePlus 6: How Different Will It Be From OnePlus 5?

© 2021 Auto World News, All rights reserved. Do not reproduce without permission.