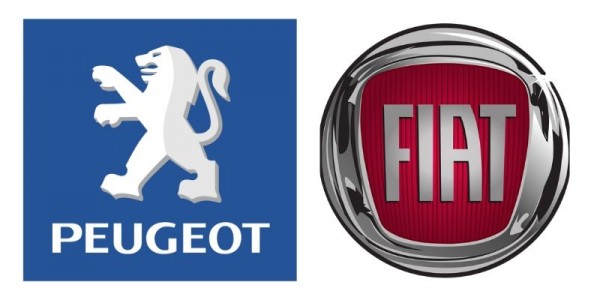 For consumers, the automotive industry is about innovation, and it is what drives carmakers churn out millions of cars every year. Several of these car brands to watch out for, Fiat-Chrysler and Peugeot are throwing in everything but the kitchen sink. The objective is to form a mega-corporation, by merging into the fourth giant carmaker to compete against other super companies anew.

This is not new, many companies have gone this way, and the direct beneficiaries are the buyers, who get better cars from each merger. Challenges are rife for both car brands, which need more resources to beef up their performance and sell more cars. One market this mega-conglomerate needs to dredge is the European market that has so many players already, entering the Chinese market which offers new frontiers but others have established themselves. Winning and gaining an increased presence in the world biggest market will be uphill, but there is no other way to get ahead.

Another reason why both companies choose to combine resources is to develop disruptive technologies, that include automated driving, and electric power trains. For the most part, other car companies are going full bore on research and development that is very critical. Leapfrogging and buying into tech startups are what others have done, and producing results. For Fiat-Chrysler and Peugeot, this will be a catch-up game because they are a Johnny-come-lately while others have a significant head start on them.

Read: Volkswagen Golf Compact Hatchback: Gets Connectivity Upgrade as part of the All New Improved Package

Before hooking up with Peugeot, Chrysler's failed merger with Daimler that did not pan out so well in 1998. Between both car brands, they each have sold 8.7 million cars since then. Notable when the merge comes through, this super brand will be on the same level as Volkswagen. It should not be omitted that customers of their next carl lineups will buy from a carmaker, that will surpass Ford of the USA. The total cost of then forming a mega-company is valued at $50 Billion that is a big pot for any carmaker to have.

Worries were floated by concerned parties about closing factories to finance the merger. The answer is no and will keep on manufacturing cars without any interruption. The FCA has two factories in Canada that makes cars a high volume of them, there. One Officer of FCA said that the Canadian factories will open, not the opposite.

Both car brands will be on the level regarding manufacturing cars, and the key to pushing their brands is technology sharing. This will push the envelope and hasten the innovative technologies that both need to make it a successful merge. Before, the several carmakers like Renault Nissan did the same thing with benefit for both.

Their success in aspects of innovation and more sales will give more than just Technology to their loyal brand followers. Producing world-class cars that will share platforms and similar components will bring down the costs of each unit. Fiat-Chrysler and Peugeot with a completed merger will add another front to competing companies, to possibly become the top auto firm anytime soon.

Related Article: Eyes on Fiat Chrysler's Canadian plants as company merges with Peugeot to create $47-billion auto giant

See Now: OnePlus 6: How Different Will It Be From OnePlus 5?

© 2020 Auto World News, All rights reserved. Do not reproduce without permission.