One of the most important pieces of kit you will need for all winter car essentials is the best portable air compressor. Many of them have features that you need to know about. Choosing the right one that is based on specs and the cost is something to consider. Most will have a money-back or replacement without questions should the product be defective. Here are some features to check out as starters.
A. Multi-use
Used for more than tire inflation.
B. Portability
Small enough to pack in the car and carry about!
C. Accessories
Extra stuff to inflate balls and other things too.
D. Extra functions
Want a light? Have an emergency light when needed anytime
E. Cost
Expensive units are good, but cheaper ones will do fine.
Some portable air compressor to choose from, just check them out.
1. FORTEM Digital Tire Inflator- $33.99 (please check)
Easy use and handling just plug-in 12-volt receptacle and set pressure, good to go!
An extra four nozzles to use in on other equipment.
Included is a safety light for use at night, and when illumination is needed for emergencies.
Made for durable and long use with rugged materials used in construction.
Satisfaction assured with 100% money-back or outright replacement, any takers?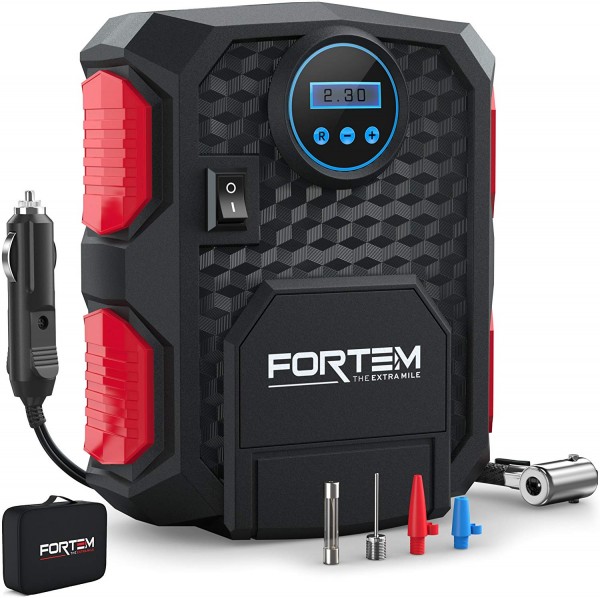 2. HAUSBELL Portable Air Compressor for Car Tires
A 12-volt compressor with 150 PSI, set pressure and it is a zip to inflate.
Included is auto-shutoff and overheat prevention that assures better use.
Have a 9.8-foot cable and extra nozzle for versatile use. Whether it is winter or summer.
Inflating tires in the dark is not safe. Equipped with an emergency light when needed.
Set the pressure with "+" or "-"button to present pressure.
No problem with a moneyback guarantee, and replacement if desired.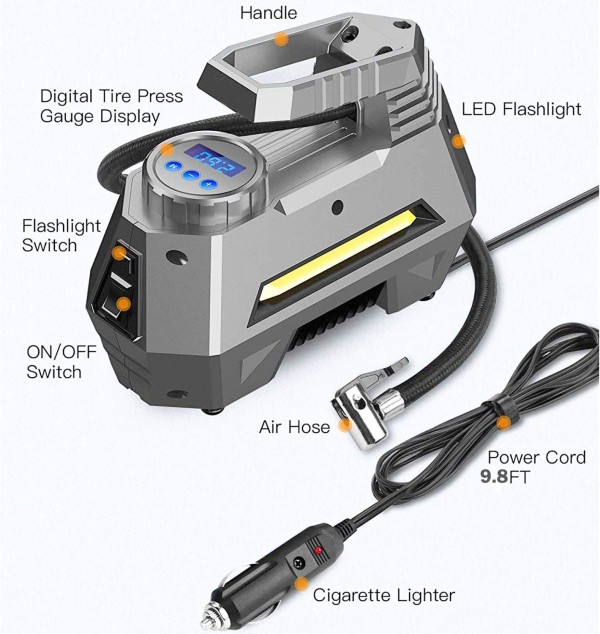 3. VacLife Air Compressor Tire Inflator- $29.96 (please check)
Inflates fast and easy to use, with a 12-volt plight for the cigarette lighter.
Set the PSI needed, and the compression stops at the right pressure.
Emergency LED lights and a long 11.5-foot power cable is useful when used at night.
Get four extra nozzles for other equipment needing inflation.
It comes with a guaranteed refund and replacement, whatever is preferred.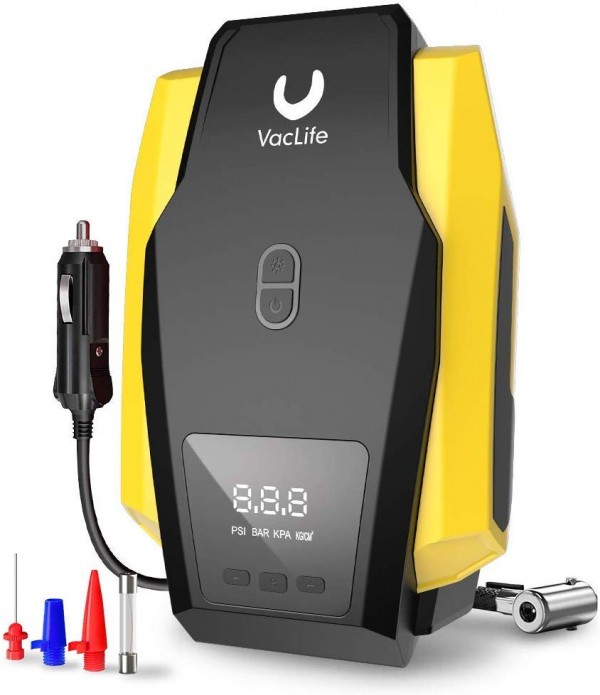 4. Joyroom Portable Air Compressor Tire Inflator
LCD will show how much pressure a tire has and when done inflating.
LED flashlight will come in hand at night or when emergency lighting comes handy.
Multiple-use with a set of extra nozzles for extra equipment.
Will stop working when the right pressure is reached, with overheat switch-off.

For use with a 12-volt socket and 150- PSI capacity for most tires.
5. EPAuto 12V DC Portable Air Compressor Pump
Easy use with a 12-volt car lighter port, avoid using for 110-volt AC receptacle. Use in the house or the car.
Four extra nozzles to adapt the compressor for other uses.
Do not use for heavy trucks but okay for large and midsize SUVs.
Equipped with easy to read LCD screen and auto inflate-shut off.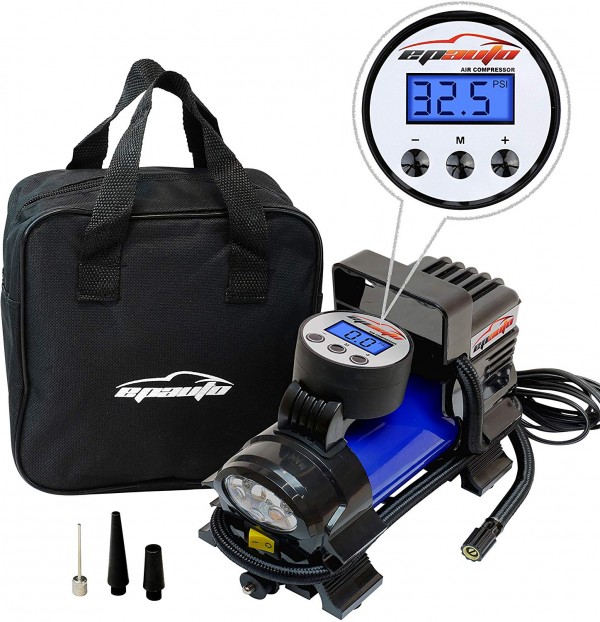 See Now: OnePlus 6: How Different Will It Be From OnePlus 5?

© 2021 Auto World News, All rights reserved. Do not reproduce without permission.