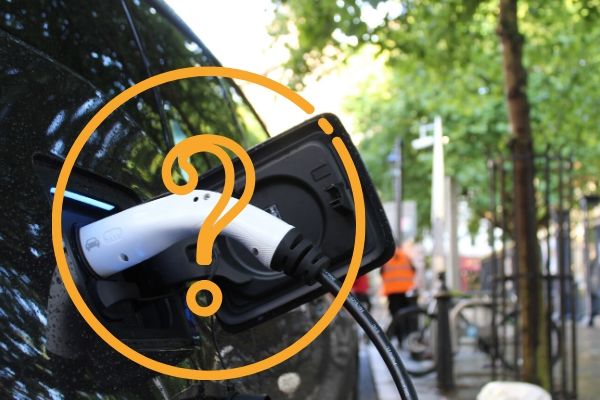 Does anyone mention how well electric vehicles are doing these days? That is until performing below par while driving in winter weather. In the US and other places with winter, carowners have to get cars for all-season driving. Gas powered cars do not have such problems except for the change of season prepping, which is why electric cars are inferior in cold conditions.

Too bad that a disclaimer is not available that says EVs are earth savers. They have to get power from burning fossil fuels. Plus, it is next to difficult in the winter as well. Here are several reasons for it. Agree or not? Let us find out!

1. Cold weather will limit an electric car's range.
EVs will lose 40% of their range in winter. This severely shortens how far it can go. If you are sold on getting one, think again if it gets cold. Using them for short drives defeat the purpose of owning one. The range is everything whatever the season, this is one serious impediment.

2. It is only now that EV carmakers are making adjustments.

Startup and big players have hyped these green machines, and many have bought in! Living in places without bad winters is good. But, abnormally cold weather is happening everywhere, which is not good. Especially if the current EVs will lack the upgrades of the newer batches.

3. You need to keep an eye on the charge left.

A full charge in winter does not always hold. Cold temperatures affect the battery supply very much. The range is taken for granted, expect a low charge sooner! Better trips are nearer than usual.

4. You are killing it with longer charging time.

Yeah, it is all good. Spending more time at the local charging station. Fuel costs have gone down, but you are waiting for a full charge longer. Other guys are in their guzzlers have gone home by now.

5. Discharge time is a lot faster in wintertime!

Despite what the manufacturers said about them and hype. Not so much now, and it was not even warned about. Fast discharge time is not a joke in winter.

6. Other cars running on gas or diesel are happier folks.

Picture this. An EV is nearly running empty in winter, but look at the other guy. Driving without any worries and smiling that he does not worry too much.

7. ICE vehicles are better because battery power is not affected like electric cars.

The gas-powered car has no such problems in winter compared to EVs.

8. ICE vehicles can use more winter warming accessories than EVs.

Using too many winter car accessories will drain the EV car battery faster. It will have a reduced range, and the guy in the SUV is warm and comfy.

10. Electric cars need better thermal protection, unlike ICE vehicles.

Without thermal most ICE vehicles do fine without it. But, EVs need insulation from the cold to lessen faster discharge.

After this, will electric vehicles be so rosy? In winter, their difficulties are not very promising. Do you agree that electric cars are not as good as gas-powered cars?

See Now: OnePlus 6: How Different Will It Be From OnePlus 5?

© 2021 Auto World News, All rights reserved. Do not reproduce without permission.