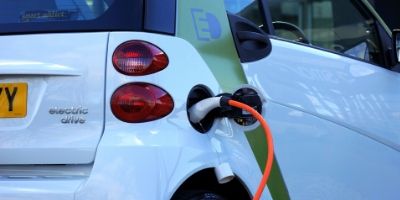 Big wigs in the government are convinced that gas-guzzlers have to go to hot-foot off the streets permanently. Instead, take advantage of what the government offers in return to buying E-vehicles. Sounds convincing, but there is another side to consider. Trading in your old ride and driving away in an electric car sounds sweet. Here are thoughts that make the offer look less than interesting when noting the

1. Deal with congestion and sprawl in the urban landscape.

Cars are the most popular form of personal mobility. Cities built around the idea of how to integrate cars. Parking spaces are everywhere for a car. Fewer cars in the city, reduced traffic, and shorter time when travelling.

2. Cars, whether running on electricity or fossil fuel pollute the environment.

Manufacturing fuel for cars, securing the materials to make them, and machines that assemble have a carbon footprint. Electricity, solar, hydrogen power takes resources to create, contrary to most claims. Subsidizing an electric car will not stop carbon emissions. Short of reducing their numbers on the road.

3. Car have been involved in pedestrian and cyclists' deaths over the past thirty years.

Cars whether gas or electric will kill in an accident. From 1990, onwards with better safety features that save passengers. But, pedestrians and cyclists are usually at the deadly receiving end. Reasons like distracted driving and even at 20 mph, someone is a goner. Enacting slower speed limits and keeping streets car-free is the answer to keep everyone safe. Road-users can share road safety without a version of Grand Theft Auto.

4. The car takes up a chunk of the city's real estate.

Since the introduction of the car, many cities adapted to it. We are paying for it with traffic and crowded urbanscapes. There should be plans for more car-free areas that are off-limits 24/7. Fewer cars will keep the streets safer for everyone. Streets dedicated public buses and cabs will free more public space not used for parking.

5. The Schumer plan isn't equitable for car owners, and those do not have one.

Giving money to people for subsidizing an electric car sounds good, but not so. It will add more expenses to middle-class America. Who are already in massive debt. Unfair to those who cannot afford a car, their taxes pay for subsidies too.

6. More cars bought will negate the goal of effective public transit.

More people with more cars will mean less occupied public transit everywhere. Add that to loans that enable people to buy more cars because it is more convenient. Fewer riders will lead to reduced revenue. Fares for them will higher as well.

The Schumer plan is good, but there are holes in it. Do not forget all this when a trade-in is opted for. A brand new electric car is nice, but more is at stake. Agree or not? Decide if it is worth it.

See Now: OnePlus 6: How Different Will It Be From OnePlus 5?

© 2021 Auto World News, All rights reserved. Do not reproduce without permission.