The death of the mid-size sedan has been greatly exaggerated. The proof is the Honda Acura TLX is still alive and kicking. When dealer showrooms have a dwindling sedan, stocks caused by the brisk sale of gas-guzzling SUV sales. Honda 2020 Acura TLX into entry into the lonely sedan niche is all about confidence with the brand. Classed as a luxury mid-sized sedan that can stand on its. Previously, the Acura ticked all the checks in anyone's list when choosing a sedan.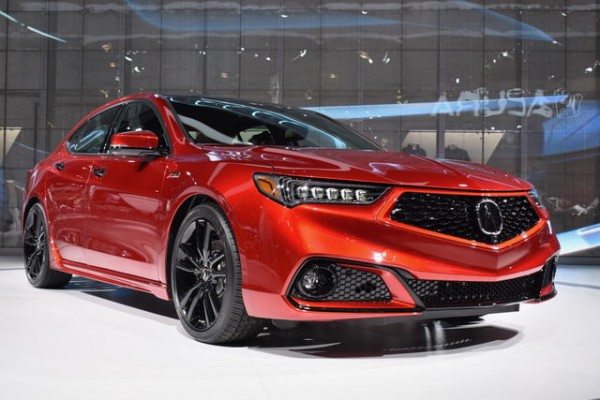 At a glance: 2020 Honda Acura TLX specifications and overview

A. Get four body color choices in 2020.

B. All trims have AcuraWatch Technology for assisted driving.

C. Two engine variants that are either 2.4-liter 4-cylinder (base) or 3.5-liter V6 (Advance Package)

D. SRP begins at $ 33,000 for the base model

E. For the A-Spec only, that comes with 19-inch tires.

Acura TLX: Performance Specifications

A. Pick either the 2.4-liter i-VTEC 4-cylinder (206 hp) or the 3.5-liter i-VTEC V6 (290 hp) that is the base model or the A-Spec trim.

B. Equipped with FWD for both the base model/A-Spec trims. A-Spec has AWD that is only optional for it.

C. Higher trim has 9-speed automatic, while the base model gets an 8-speed dual-clutch automatic gearbox.

Safety Features: Improved Safety

Ranked five stars by the NHTSA in 2019. AcuraWatch safety suite is equipped with the following driver-assist and safety features. They are adaptive cruise control (ACC), forward-collision warning (FCW),lane-departure warning (LDW), automatic brake hold (ABH) that engages the brake when the car stops.

Package trim

Several trim levels from Technology and A-Spec, to the V-6 variants which are the Advance packages. Technology gets ELS premium audio, navigation, leather seats, with auto wipers included. A-Spec will have 19-inch tires, front seats (ventilated), dual exhaust, black front grille all in. Advance Package has a 360-degree camera, rear seats and steering wheel (heated) as part of it. Availability of four color options, except Apex Pearl Blue for A-Spec only.

Price ranges for the Base Model and Advance package

Get the entry model for $ 33,000, far cheaper to the SRP of the Advance Package that costs $45,950. Included in the SRP is $995 destination fee that covers costs for delivery to the dealership. Comparable to Euro badge cars in the same class. Considered one of these cars with a good resale value that will exceed 2020.

Fuel economy and Efficiency

When driving the 4-cylinder engine that has 23 mpg for city driving, 33 in the highway with 27 combines for both. The V-6 engine is 20 mpg for city, 31 highway driving and 24 in total for both. Real mileage will depend on driving style and general car maintenance of the trim with equipment included.

Conclusion:

The Honda 2020 Acura TLX is an excellent mid-size luxury car for the family. Under the hood, it has the hood with a 2.4-liter and 3.5-liter V6 i-VTEC engines that offer relatively good performance. Sedans are more fuel-efficient compared to a gas-guzzling SUV. This mid-sized sedan still has life as a family car and reliable.

See Now: OnePlus 6: How Different Will It Be From OnePlus 5?

© 2021 Auto World News, All rights reserved. Do not reproduce without permission.