People tend to assume that you can only sue after a car accident if you've sustained serious or life-threatening injuries, but this isn't the case. In fact, a car accident lawyer may be able to help you make a claim for compensation even if you haven't been injured as a result of the incident. That's why it's so important to get legal advice if you've been involved in any type of road traffic accident.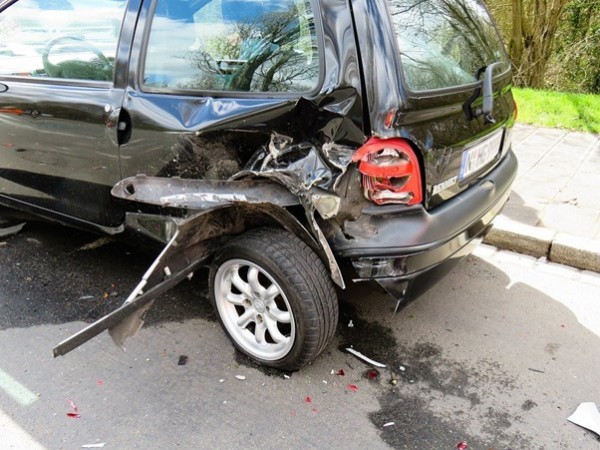 By talking to an accident lawyer, you can find out what your rights are and whether it's possible to obtain financial compensation following an accident on the road.
What Can You Claim for?
If you've been involved in a road traffic accident and someone else was at least partly responsible, a car accident attorney can help you to claim compensation for the physical and/or mental injuries you have sustained. However, there are other aspects of a claim that can be taken into account.
If the collision caused damage to your vehicle or property, for example, you could claim compensation for the financial loss you've incurred. Alternatively, if you've experienced alternative financial losses because of the incident, you could claim compensation for these too. Perhaps you missed a week of work because you were unable to commute following the incident? If so, the lost wages could be included in your claim.
Is It Worth Taking Legal Action?
According to recent statistics, there are 127.94 collisions per 100 million vehicle miles on urban interstates in Texas and 49.33 on rural interstates within a 12-month period. While this doesn't include the collisions that occur on U.S. or state highways, it does highlight how frequent car accidents are in Texas.
There are many different factors that contribute to road traffic accidents in Texas but driver inattention, traveling at an unsafe speed and disregarding stop signs account for more than 135,000 crashes in Texas every year.
As driver behavior is a significant cause of accidents, taking legal action and making a compensation claim could help to encourage people to drive more safely in the future. Even if you haven't been injured on this occasion, enforcing your legal rights could help to prevent accidents in the future and, therefore, reduce the number of people who are hurt on the state's roads.
Seeking Medical Attention After an Accident
Even if you don't think you've been seriously hurt, it's still important to seek medical attention if you've been involved in a collision. Some injuries, such as whiplash, can take hours or days to emerge, so you may not realize that you've been hurt until a doctor has assessed you.

While you can still make a compensation claim if you haven't been injured, getting checked over by a medical professional will safeguard your health and allow any unseen injuries to be fully diagnosed and treated.

Following this, you'll be well-placed to obtain legal advice and proceed with your claim so that you can access the maximum amount of compensation you're entitled to.

See Now: OnePlus 6: How Different Will It Be From OnePlus 5?

© 2021 Auto World News, All rights reserved. Do not reproduce without permission.