Ambitious is only one way to describe the young adults of today, but when you're trying to go places, how you get there becomes important.
Looking the part goes past dressing in professional business attire for advanced career opportunities. What you drive isn't only about vanity and will be noticed positively or negatively.
Finding a car that will give you confidence when arriving at interviews, meetings, or any kind of business engagement isn't as complicated or expensive as you might think.
Car searching is a lot like signing a business contract. While shopping, you should plan for what will help get you to the next level, and always get a car insurance estimate before signing-just like you would in business.
What are the best vehicles for young working adults?
While you're in the entry-level stages of your career, a nice-looking professional vehicle may look unattainable or out of reach. With the standard for what's impressive continually being set higher, many young professionals are left feeling inadequate.
The good news is that you don't need a BMW, Range Rover, or Ferrari to appear professional. Ideally, your car expenses shouldn't exceed more than 15% of your monthly income, making cars within a $10,000 - $35,000 range the most affordable for young professionals.
Those numbers set a wide range, but your overall application will determine your specific price range. Besides your application, knowing what car buying option you want will make finding a vehicle much more manageable.
Auto Insurance Tip: Vehicles with lower MSRP values and high safety ratings will generate more affordable premiums. Your income, credit score, how much you drive, and cost of living will influence your decision. However, newer vehicles with updated safety features could save you money in the long run.
Is it better to buy a used or new car?
Affordable doesn't have to mean old, which is seen in a lot of 2020-2021 models. There's nothing wrong with buying older models such as a 2011 Ford Escape, but a lower MSRP won't guarantee a low insurance rate.
Buying a car as a young professional should reflect what kind of career you wish to have without breaking the bank. For ideas of sleek and versatile vehicles for young professionals that are affordable, here is a list of car deals all under $30,000:
2021 Chevrolet Cruze - $18,000
2021 Nissan Sentra - $19,460
2020 Hyundai Kona - $20,300
2021 Honda Civic - $21,250
2020 Hyundai Ioniq - $23,200
2021 Nissan Altima- $24,350
2020 Toyota Camry - $24,425
2020 Honda Accord Hybrid - $25,620
2021 Hyundai Sonata Hybrid - $27,750
If your profession requires you to need extra room, or if you just love driving SUVs, a few more options are:
2020 Kia Soul - $17,490
2021 Mazda CX-3 - $20,790
2021 Jeep Renegade - $22,850
2020 Kia Optima - $23,390
2020 MINI Cooper Hardtop - $23,400
2020 Kia Sportage - $23,990
2020 Ford Escape - $24,855
2020 Honda CR-V - $25,050
2021 Jeep Wrangler - $28,295
2020 Toyota RAV4 Hybrid - $28,350
2021 Ford F150 - $28,940
How to Get the Car You Want
If you don't quite understand the difference between all of the purchase options and percentages when it comes to the car buying process, you're not alone.
Breaking down car buying options to find what works best for you will help you find an affordable deal and from getting taken advantage of.
Leasing a Car
Anyone looking to upgrade their automobile game slowly should consider obtaining a car through a lease deal. Leasing gets a bad reputation, but contrary to popular belief, it has a lot of benefits.
Leasing a vehicle is a long-term rental agreement with a dealer. Not being the vehicle owner at the end of the lease term is normally what deters buyers. However, for young professionals, that is a positive.
A vehicle's value depreciates the moment it leaves the lot, so for someone building their career, owning a car won't always help you make financial progress. A list of why leasing can be a good option is:
You can trade in for a new model every three to five years.
Your monthly payments are more manageable.
You often won't have to pay for vehicle upkeep.
You can lease now and buy out later.
Getting a Vehicle Loan
Taking out an auto loan through a dealership or bank means that your lender owns the vehicle until you pay off the loan. If you have your sights set on a particular car, getting a loan makes the process faster while allowing you to build your credit.
The pros of getting a loan for those in their early career include:
You can sell your current vehicle and use the money gained as a down payment when you're ready to upgrade.
You'll have no mileage restrictions.
You can take advantage of 0% APR deals, which save you from loan interest fees.
Eventually, your monthly payments end.
Auto Insurance Tip: It is typical for lenders to require auto loan recipients to maintain full coverage insurance until the loan is satisfied. Taking the amount of your desired vehicle's full coverage insurance cost into consideration when buying can help you gauge the deal's affordability.
Get a full coverage insurance quote before applying for the loan so you can include at least six months of insurance payments included in your approved amount.
When is the best time to buy a car?
You may be finding yourself going back and forth and wondering if now is the best time to buy a new car. Statistically, the best months to buy a vehicle are March, October, November, December, and January, but anytime is good if you encounter intriguing buyer incentives.
Dealers have to make sales quotas, so you are always in a position of power to make them negotiate for your business.
When you are first setting foot into the professional world, you want to look the part and plan for it. As you grow your career, what you drive is likely to change since career advancement often comes with larger salaries.
The choice you make now can either help or hinder your career, so you should do proper due diligence to find what will aid your progress the most.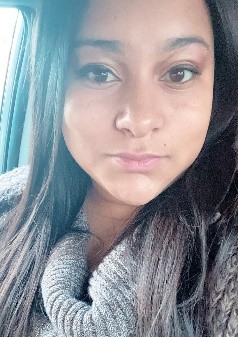 Danielle Beck-Hunter writes and researches for the auto insurance site, 4AutoInsuranceQuote.com. Danielle is an auto insurance expert who focuses on financial education for the younger generations.

See Now: OnePlus 6: How Different Will It Be From OnePlus 5?

© 2021 Auto World News, All rights reserved. Do not reproduce without permission.