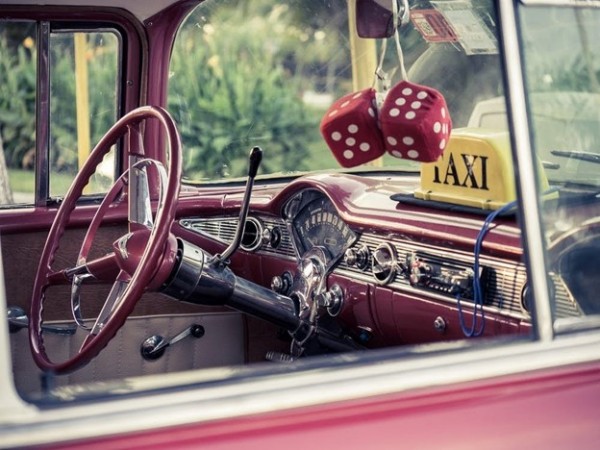 Everything in your life creates a presence that either heightens or weakens your experience. If you're a 90s baby like me, your dream car was anything like a Hummer H2 or Escalade. The dream may have been put on hold after seeing the price and searching for Hummer H2 insurance.
Fortunately, you don't have to be already driving your dream car to swag it out and live your best life on the road.
A Car Isn't Just a Car
Since the invention of the modern car in 1886, how you get around has always been a place to show off your style. From dice on the rearview mirror to the cute fluffy steering wheel covers trending on Instagram, your car should be what helps fuel you move forward.
Decoration is for Function and Fun
Fluffy and trending items are cool to have, but if you're not one to buy things only for accessory, consider what items could be used to improve your driving. Common distracted driving causes can come from spacing out, drowsiness, and needing to use your phone.
To help keep your eyes on the road and to spruce up your car:
Bag holders - This isn't just for the ladies. Worrying about your bags tipping over can be distracting. From food delivery to driving with something fragile, this item has lots of uses that can keep you stress-free while driving.
Car computer desk - One of the main reasons drivers get distracted is because of their passengers. Having a desk can help both adult and child passengers from taking your attention away from traffic.
Alexa - That's right, they make car versions of Amazon's personal assistant.
Most of us rely on our vehicles to get us to and from work and all the other significant events in our schedule books, but sitting in traffic is horrible for our health. Those extra few minutes stuck in traffic add up, and on average, Americans spend nearly 300 hours a year driving.
For an interior that can benefit your health, look into incorporating a few of these items:
Car humidifier or oil diffuser - What they do for you in your home is the same as in the car. Oils and humidifiers can help boost immunity, help relieve headaches, and ease sinus pressure.
Car seat cushions - It can be hard to drive when your back is in pain, and back pain caused by driving affects your long-term mobility. The best part is you don't have to use the old school taxi driver's wooden cushion. Now there are sleek designs that naturally fit any vehicle.
Emergency light - For only $50, this could be a significant safety investment. You never know when an emergency situation may arise, so this could very well help save your life.
Neck pillows - These are great for relieving muscle tension and pressure from your neck. You can also dress them up as much as you want to make an adorable, functional decor piece.
We all deserve a little fun, and not everything needs to have a designated function. Sometimes the purpose is just for joy. Consider some of these car accessories to lift your spirits.
Bling - Why not make the label pop? With so many color options, have some fun.
Pedal covers - You deserve to love every part of your car, from the hood to your feet.
Car lashes - You either hate them or love them. If you love them, wink at the haters.
Seat covers - Getting luxury isn't cheap, and paying for a car reupholstery might not economically be worth the hassle. With seat cover sets, you can get the look you want while keeping your money in the bank.
Gear shift knobs - Knobs are extremely easy to replace, and there are a variety of designs to make this an amazing feature of your car decor.
Car molding strips - Strips are the easiest way to make your interior pop. Keep it chic or get funky with a plethora of colors.
Car LED lights - Who doesn't love pretty lights?
Steering wheel covers - They don't do much, but depending on the quality of the cover, using one can help maintain your steering wheel. Fluff and pattern it up to have an eye-catching feature.
Duck toy - Simple things that make us smile are worth it.
Headrest collars - For about $12, you can make the cold metal rods that are typically eyesores into a beautiful accent out.
When You Want Better Than Store-Bought
Looking at what's available in stores can be a great source of inspiration. Still, if finding precisely what you want isn't being found in stores or in your price range, there's a great opportunity for some DIY decorating therapy.
DIY projects can be intimidating, but hopefully, these ideas help spark some inspiration.
Wheels and Needles
These two typically don't go hand-in-hand, but in this case, they're a perfect pair. Take some of the standard models for mats and other similar accessories and make your own covers to go over them. You can buy spill-resistant and machine washable fabrics at most local craft stores.
Tracing
Cut, copy, paste, but in real life. You can buy an interior design car kit or just use a common tool like paper or poster board. Trace out the spaces of your desired area and use them to place fabric or cabinet liners for a new decorative pop.
Restoration and Maintenance
Like any feature in a home, your vehicle's interior needs to be kept up and polished. Invest in scent refreshing products that both clean and polish. Never underestimate the power of a clean and odor-free interior because, just like your home, cleanliness and smell can have a powerful impact on your mood.
Any place in your life that feels disorganized only gets heightened in cluttered spaces. If you normally have a hard time keeping your car clean, here are some different kinds of car organizers that can help:
Car pockets
Clothing rods
Cargo trunk organizers
Car trash bins
Seat pockets
Keeping your car clean and organized not only helps your vehicle retain its value but adds to the feng shui of your home and your home on the road.
Deck the Roof
It's amazing what you can do with a few simple tools. LED lights or battery-powered ones can make the inside of your car look like the galaxy. You can use anything from leather to cardboard. Using pillow fluff for a cloud effect or your favorite fabric, you can tape or glue lights and hold them in place using supplies such as string or two-sided tape.
Cloud walls may be trending for home decor, but this method is simple enough to be a weekend art project that could have you riding in style for years to come.
Every Space Should Bring You Joy
If you like something, go for it. Experiment with what car elements are useful to you when driving and what simply makes you excited to get in your car.

What we drive becomes a big part of our lives. Even if you're not yet behind the wheels of your dream car, you can be riding in a dream. Allow yourself to enjoy whatever space your life is currently in and get to where you need to go, happier and safer.

Danielle Beck-Hunter writes and researches for the auto insurance comparison site, QuoteInspector.com. Danielle specializes in creating uniquely designed spaces and DIY projects. Loving when design meets functionality, she focuses on interior design that makes life easier while making the space reflect its owner.

See Now: OnePlus 6: How Different Will It Be From OnePlus 5?

© 2021 Auto World News, All rights reserved. Do not reproduce without permission.