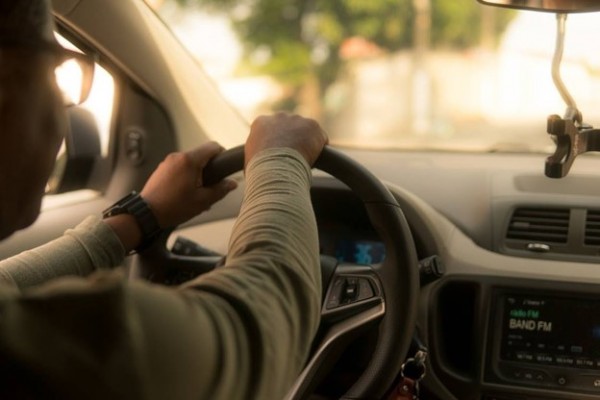 So you've signed up to be a driver with a rideshare company, whether it's Uber or Lyft or something else. After figuring out all the details like which company to drive for, can you drive for more than one at the same time, and does Ubereats require additional insurance if you're a passenger driver already, you'll quickly find that getting approved is the easy part.
Racking up the coins to make actually being a driver worth the hassle is a matter of trial and error and a lot of hard work. Chances are if you're out there taking rides then you're making money. But just in case you need some more help, here are a few tips to help you optimize each mile.
Provide a Great Service
Once you turn on that app, you and your car are officially a business. Anyone can pick up someone and drop them off, but have you offered anything special on your rides? The reality is that providing a service doesn't necessarily require a lot of effort and is mainly rooted in courtesy.
Providing water, gum, or snacks is always nice, but most drivers would agree that buying those extra things isn't worth the trouble.
Excel at the Basics
Make sure your car is clean. There's nothing more noticeable than getting into a smelly car that has trash all over the floor. No one will give you a good tip if they do not have a pleasant atmosphere for their ride.
Don't be rude. Yes, it's your car, so you above all should feel safe and respected in it, but simply asking someone how their day is goes a long way especially if the time comes where you have to ask them to not do something. You'll be able to tell if your passenger wants to chat or not, but even just acknowledging your passenger with politeness can make the difference between a good ride and a memorable one.
Turn the music down. You wouldn't go into work blasting your favorite tunes, and clocking in for rideshare is your work during that time You can still listen to what you enjoy, but volume is important. A high volume sends the message that you don't want to be bothered which is the opposite of what someone paying you for a ride wants to feel.
Making the Experience Hassle-Free
Most of us sign up to drive for rideshare companies because it's a great side hustle that helps add some extra cushion to our wallets, but being a driver isn't as cut, copy, paste as it seems when viewing it from the passenger side.
I have found from my personal experience as a rideshare driver that more and more, rideshare apps aren't just used by young folks going from club to club on the weekend. Ridesharing has become a vital tool for the elderly as well as parents with kids.
When I first signed up to be a driver, my biggest fear was some drunk stranger getting sick in my car - honestly, it still is - but I've found that is a possibility that really is on the rarer end. The majority of riders I've had are elderly folks going to and from various medical appointments that need help getting in and out the car and tend to move slowly.
I've also had parents calling to ensure a safe trip for their kids. I have even had experiences where my rides have been driving folks that are disabled in some way or people who are emotionally distraught.
Nobody wants to feel like a burden, and chances are other drivers might have made them uncomfortable. Taking the time to help someone with their things, ask if they're okay, vocally confirm what assistance they're comfortable with takes you from being just another driver to being someone providing great service to your community.
Not every ride will take as much thought, but this is just one great way to build a personal clientele. Building a clientele is a great way to not only earn more but also to earn consistently.
Many people have a set travel schedule for work, school, and doctor appointments so that one impression could turn into a steady gig that keeps you earning extra cash from week to week.
Know the App

Uber and Lyft roll out something new on their apps practically weekly. If you stay up to date on the changes, the more chances you'll be able to have to create the opportunities for better tips and extended trips.
With the multiple stop feature, I've started asking passengers with trips 15 minutes or more if they need to stop at a store or need anything else before they arrive at their destination. It's surprisingly easy to bring up organically, and most passengers assume their drivers wouldn't want to help them run errands so even just the offer makes someone have a great ride.
Knowing the app also comes in handy when planning your driving schedule. Whether you drive as a side hustle or are a rideshare driver full time, knowing how to utilize your app features to know when and where to drive is extremely helpful in making sure you drive at the most profitable times.
Is there a concert or game this weekend? What time do they start and end? Set up your app to remind you so you don't miss out on the extra crowds with the extra cash.
The Secret Sauce
In any business opportunity, we all hope to find that secret ingredient that makes us feel like we've hit the jackpot. I wish I could say I've found that one special way that makes me a magnet to money, but there's just no such thing.
The good news is that all getting those extra tips and clients often boils down to just being nice. Being nice, staying knowledgeable, and being courteous all cost nothing and is all profit.
By turning these tips from practice to habit you'll notice how the higher payouts come more easily and more often. Being a rideshare driver is like any other job where you'll get out of it what you give. If you work hard at it, you'll make more money and get better ratings.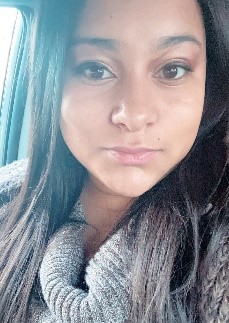 Danielle Beck-Hunter writes and researches for the auto insurance comparison site, AutoInsurance.org. Danielle is a 5-star Uber and Lyft driver in the greater Atlanta area.

See Now: OnePlus 6: How Different Will It Be From OnePlus 5?

© 2021 Auto World News, All rights reserved. Do not reproduce without permission.