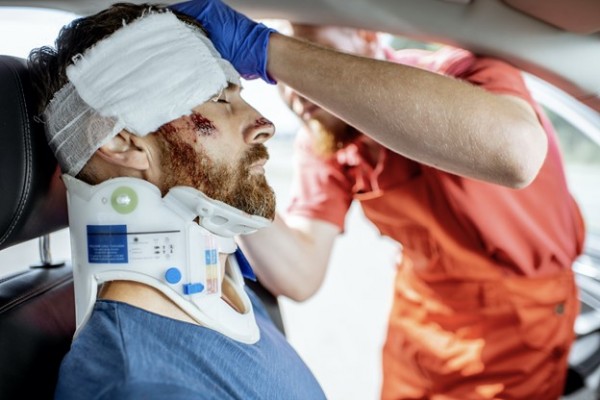 Road accidents aren't always predicted or easily prevented. Even the most cautious of drivers can still have a car accident, particularly when there is chaos on the street. This can be anything between a reckless driver, to structural road damage.
While there are often sufficient road signs and traffic warnings, not everyone will follow or acknowledge them. There are many who choose to be negligent and deliberately turn a blind eye on proper road practices, which can cause further danger to those around them.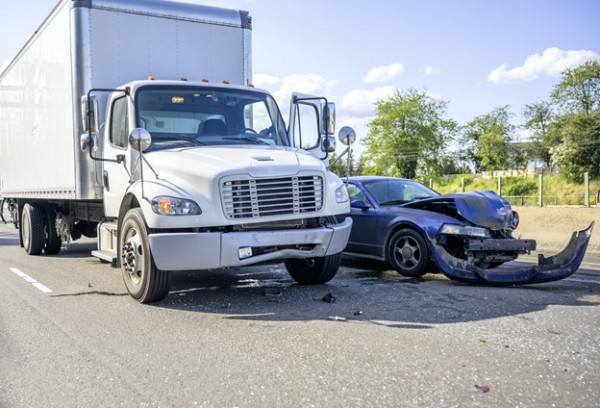 Here are 3 of the most common causes of road mishaps:

1. Speeding

Many fatal accidents happen because of speeding. The truth is that even if there are speeding warnings, limits and restrictions in place, not every driver abides by these. There are still so many who choose to go by their own rules and disregard traffic regulations. These drivers are reckless and cause danger to other motorists around them. Remember that speeding limits are there for a reason, and it's required of you to follow these limits. Check out this blog to learn more about the dangers of speeding and other reckless driving acts that can lead to accidents.

The key rule for you to remember is that the higher the speed, the higher the risk. For instance, in case you'll have to make a quick, sudden stop, it'll take a longer time for your car to go on a complete halt. These few seconds are crucial to avoiding an accident and staying safe, and falling into danger.

Other dangers of over speeding may include:

● Resulting in a higher degree of crash severity, if an accident does occur

● Increasing likelihood of rollovers, particularly for bigger vehicles like SUVs and trucks

● Heightening chances of losing control over steering

2. Distractions

Drivers today face a lot more distractions, mainly due to technology. While advancements in technology are a good thing, if used incorrectly, they can also create distractions when driving. Fortunately, there are some instances when these distractions create only very small accidents, but it can also be big.

It can take one wrong move of checking your cellphone to reply to an SMS to miss a curve and cause meet an accident, for instance.

Apart from checking the driver's phone, some of the most common distractions include:

● Animals crossing the road

● Adjusting the mirrors while driving

● GPS, particularly when drivers become too dependent on it

● Adjusting music in the car

● Talking, singing, entertaining or shushing children

The point to remember is that whenever you're behind the wheel and you fear you may be distracted, it doesn't hurt to stop. You can park the car to respond to a text or calm your crying child. If it's your and other's safety that's at stake, then those few minutes of pulling over are worth it even if they make you late.

3. Rain

Apart from human error, nature can also have a lot to contribute to car accidents. Rain is one of these. The water creates a slippery, dangerous and slick surface for vehicles - from more stable four-wheeled vehicles to two-wheel motorcycles. There's no denying that driving on a rainy day is a lot more difficult than driving on an otherwise fine and sunny day.

But this is also sometimes inevitable. You can't always avoid driving on a rainy day. But, knowing how to navigate through this weather condition is helpful.

To help you out, here are some key tips that can help you breeze better through driving in the rain:

If possible, wait for the rain to subside
If you're not in a rush or don't have to travel on the road, then wait the rain out.

Slow down
There are speed limits in place that you'll have to follow. But, when you're driving while it's raining, you'll have to slow down even more. Wet roads are very dangerous, and driving also becomes more difficult.

Use your windshield wipers
Even when the rain isn't strong, you've got to use your windshield wipers. These can help clear your vision and any moisture and dirt that could've been placed on your vehicle by the rain.

When you apply these, you may be able to avoid the likelihood of having an accident because of a rainy day.

Conclusion

A car accident can result in many unwanted circumstances. You may think you've got everything handled behind the wheel, but you may not always have control over the circumstances surrounding it. At the very least, it helps to have an awareness of what causes car accidents to happen in the first place. This is in the hopes that eventually, the likelihood of car accidents will get lower. The more information you have about it, the more cautious and safer you can become.

See Now: OnePlus 6: How Different Will It Be From OnePlus 5?

© 2021 Auto World News, All rights reserved. Do not reproduce without permission.