MB British Motor Corporation's cars are not uncommon in the sales market: 500,000 of them have been produced from 1962 to 1980. Just like other classic sports cars, they can't boast having impressive power and advanced speed. So why MB MGB cars are so valued and still do not lose their popular? What is so special about them?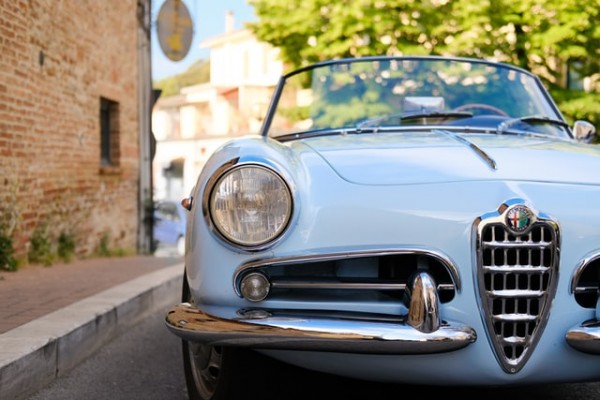 To begin with, MB MGB is a car model having a rich history. Let's start with the fact that MG was founded in 1924. Its rapidly growing popularity led to the establishment of the MG Car Club. Three years later, the club was proud to have 500 members. That's impressive, isn't it? In 1931 the MG developed the first car to be able to drive at 103.13 mph. This car was not extremely fast but also very unique in its design at the time. After three decades of experimenting with car design and specifications, car manufacturers eventually developed the MG MGB car which was quite similar to the one launched in 1931. It became the best-selling MG of all time.

Why this particular model broke all the popularity records of MB Motor Corporation is not easy to answer. Perhaps the reason lies in the fact that it was the first car to be used in monocoque construction. It was a novelty at the time not only among MG car models but also among other car enablers. In addition, it should be noted that most cars were sold in America and had a fairly significant demand until the 1980s.

We are used to the fact that one of the biggest advantages of classic sports cars is their outstanding design. However, MB MGB is an exception in this case. Even in 1962, when this car model was introduced to the public at the British Motor Show, its appearance was not impressive. Rather the opposite. And compared to other classic sports car models released a few years later, MG MBG design is even a bit disappointing. Of course, MB MGB lovers say that the greatness lies in the simplicity and it is the simplicity of these cars that fascinates them the most. We dare not argue.

One of the reasons why people are buying MGB cars is that they are cheap to run and as probably all classic sports cars are fun to drive. Let's agree, that each opportunity to sit behind the wheel of a classic sports car is a new breathtaking adventure. Finally, these cars are cheap to buy. This is due to the large supply in the market. After all, the more people want a limited number of cars, the more difficult it becomes to purchase them, and their value increases. That's why MB MGB is definitely not mistaken for naming an affordable car.

How much do MB MGBs cost today? Depending on the condition of the car, specifications, preserved original parts, condition of the interior and the investments needed the price can range from $5 000 to $45 000 and more.

See Now: OnePlus 6: How Different Will It Be From OnePlus 5?

© 2021 Auto World News, All rights reserved. Do not reproduce without permission.