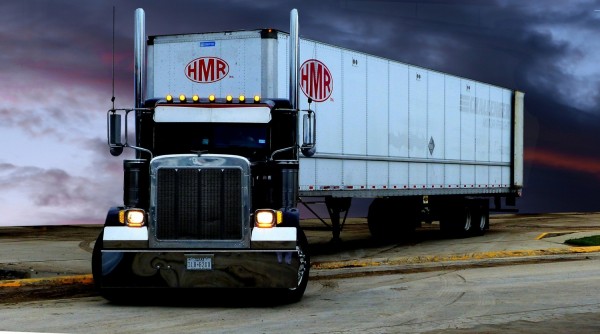 Renting a trailer can provide business owners and property managers alike with a versatile and cost-effective transportation solution. While the right trailer can be a key resource when it comes to hauling cargo, distributing products or renovating the workplace, there are a number of equipment-rental options that extend far beyond simple transportation. From modular structures and temporary offices to convenient on-site storage and waste disposal options, renting a trailer can provide the mobile and on-site resources needed to address any number of situations and concerns.
Road Trailers
The right trailer design and configurations can facilitate transportation of everything from raw materials to finished goods and end-line consumer products. Dumps, tanks, open-tops, tippers and hoppers are suitable for moving raw materials and may be an ideal resource for construction products, renovation efforts and waste-management needs. A dry-van, tag-along or walking-floor trailer configuration makes transporting everything from large cargo to bulk products far easier and more efficient. While owning and maintaining a trailer may not always be cost-effective, short-term rental options can provide a wide variety of transportation options that won't break the bank.
Storage Containers and Modular Structures
Additional on-site storage can be of immense benefit to property owners during construction efforts, renovation projects and other upgrades. Portable structures can provide business owners with the temporary workspace they need to expand their operation, keep up with a short-term rise in demand or to minimize the potential disruption that an office expansion or workplace relocation might otherwise have on their daily operations. Renting a storage container, trailer or portable building is often the most convenient, affordable and flexible solution.
Choosing the Right Size Trailer
Selecting the right trailer size, features and equipment options is never a concern that should be left to chance. Size is a key consideration when selecting a trailer for rent. Choosing a road trailer that may be too small for the job could complicate transportation and distribution efforts while a storage container, mobile office or portable structure that is unable to provide the interior volume or features needed can quickly become a serious constraint. Assessing the current transportation, storage or logistical needs that must be addressed can provide an initial indication for which trailer sizes and equipment options have the most to offer.
Safe Loading and Operation
Safety should always be the number one priority when loading a trailer or working with other heavy equipment. Lacking the experience, understanding or safety equipment needed to properly load, secure or unload cargo can increase the risk of an accident or mishap. Renting from a supplier who is able to provide the necessary instruction or access to whatever safety equipment or additional resources may be required in order to properly operate a trailer can eliminate many potential issues. Even a minor mishap when loading or unloading a trailer has the potential to cause serious injury or to result in extensive damage.
Finding the Best Rental Options
From the high purchase price to maintenance concerns and storage space, owning a trailer is not always a viable solution. Short-term rental options may be had for a fraction of the cost needed to purchase a trailer. Working with the right supplier ensures that finding the right road trailer, storage container or portable structure can be done more quickly, easily and for less overall cost.

Short-term rental options provide a more versatile and flexible way to source a trailer. Doing business with the right supplier ensures that selecting the right trailer design, features and ensuring safe operation of the equipment won't become an issue.

See Now: OnePlus 6: How Different Will It Be From OnePlus 5?

© 2021 Auto World News, All rights reserved. Do not reproduce without permission.