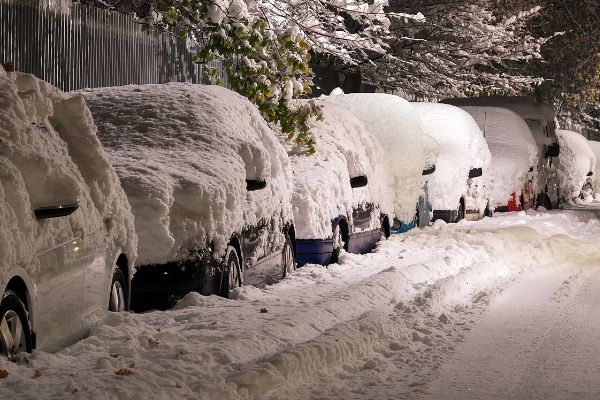 General winter has arrived, and snow is here! For some, this is not ideal at all. Boom. There is snow all over the family steed. Do not fret with these best tips to remove snow from your car. It is a useful how-to-do guide when dealing with it.

Remember that removing snow will help in minimizing corrosion on the car body. Especially with all the chemical residue and other gunk that gets in under the car. Better to know how to do it well and good! Let us begin. Here is what to do.

1. Keeping enough space to back out into the road.

Simple enough is it not? But, sometimes when we forget that means inconvenience. If the car is too far from the road and sidewalk, that will need shovelling like crazy. Especially if the snow is a bit thick! When everyone is trying to get out of the cold as fast as they can. Forgetting this is unavoidable at times, which is inconvenient and troublesome.

2. Pay close attention to the lower half of the wheels and the car's tailpipe.

Before backing out into the street, this is the process to do. Taking care to remove all snow from the lower half of tires. See if the exhaust is blocked. The carbon monoxide will flowback if obstructed. Keeping it clear will avoid backflow of exhaust into the cabin. Without removing snow from wheels it might affect braking. These steps are numbered because they should not be ignored!

3. Snow can damage the paint finish that leads to major repair!

Use a foam brush or snow broom that does not abrade the paint surface. Taking time and care to start brushing gently to minimize, or prevent paint scratches. Choosing the best brush is the best solution. It costs a bit, but it is worth it. Avoid nylon brushes or using a shovel that is sure to leave a remembrance. This works well for the windshield and windows, by the way!

4. Do this proper technique that should be done correctly.

Beginning from the roof-top of the vehicle to the windows, hood, trunk, until the front and backlight. Never push it or be sorry later. Pulling the snow off is safer, when removing it. Accidental scratches are less obvious, because of pulling the snow off. If snow is pushed off in some places, it would not be so bad.

5. Getting every inch of snow off is just an option!

Removing snow where it counts is crucial, with some unreachable spaces. An OC person would rather get everything off, but that is their prerogative. Devices like defrosters (if equipped), and other tech which helps clear them off. Better try to get it all done, should some remain.

All these best tips to remove snow are simple to do. Just remember this how to do guide will avoid problems that could crop up! Safe driving everyone.

See Now: OnePlus 6: How Different Will It Be From OnePlus 5?

© 2021 Auto World News, All rights reserved. Do not reproduce without permission.