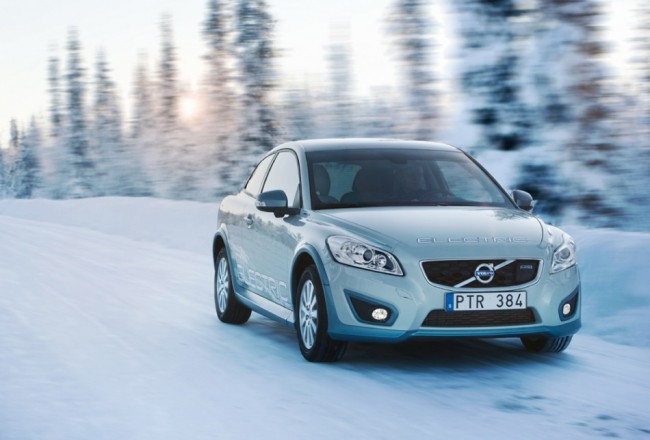 Volvo makes sustained efforts to keep the C30 Electric car in spotlight, highlighting the car's climate control system which has been specifically designed to maximize the vehicle's range in cold climates.
C30 Electric has been designed by Volvo to be as an energy-efficient to help the car offer a superior driving distance during cold climates. The pre-conditioning system in the car uses an immersion heater to warm the battery and passenger compartment when the vehicle is being charged. When the system runs on a pre-programmed schedule, the system automatically activate, when the temperature reaches to -15° C (5° F) in the core of the battery.
The temperature system also uses an optional fuel-heater which can use either petrol or bio-ethanol. This has the possibility of increasing the vehicle's range as it uses less energy than any standard electric heater. Volvo makes promises that the cabin can be warmed up in a few minutes so that passengers should also be pleased with the specially designed system.
Click on the top image to see more pictures.
See Now: OnePlus 6: How Different Will It Be From OnePlus 5?
© 2021 Auto World News, All rights reserved. Do not reproduce without permission.