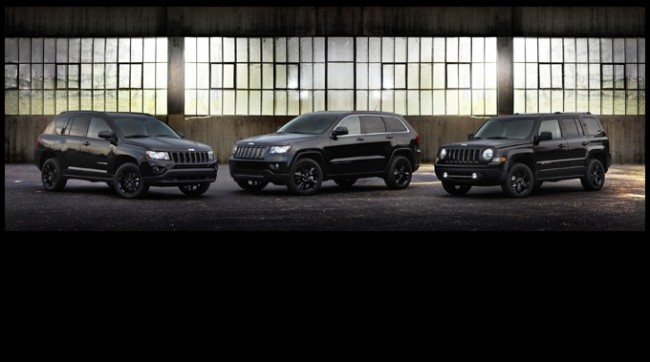 Jeep announced today that the Grand Cherokee, Compass, and Patriot Altitude models will be produced, following the recent "Name My Ride" contest.
Back in January, Jeep announced the content at the Houston Auto Show, allowing the consumers to throw in their vote to name the new Grand Cherokee concept. More than 100,000 entered the contest and the name "Altitude" was claimed the victor. Not only Jeep decided to name the Grand Cherokee concept with the winning name, but Compass and Patriot would also bear the name "Altitude".
"The fact that well over 100,000 consumers entered our 'Name My Ride' contest reinforces the passion behind the Jeep brand, and its position as one of the most recognizable and popular brands in the world," said the President and CEO of Chrysler Mike Manley,
"The extraordinary response to both the concept and the contest resulted in an easy decision to produce 'blacked-out' editions of the Grand Cherokee – and the Compass and Patriot. These new Jeep Altitude editions will clearly have a broad appeal among consumers, especially those looking for something distinctive, edgy, and just plain cool."
The new Altitude concepts will arrive in Jeep showrooms in May.
Click on the image to browse through new photos of 2012 Altitude limited-edition models.
See Now: OnePlus 6: How Different Will It Be From OnePlus 5?
© 2021 Auto World News, All rights reserved. Do not reproduce without permission.