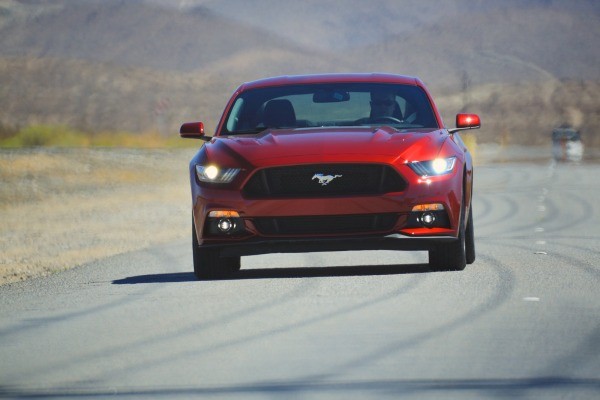 Click "Start" to begin the slideshow.
The nominees for 2015 North American Car and Truck of the Year were announced on Tuesday at the Detroit Athletic Club.
The Ford Mustang, Hyundai Genesis and Volkswagen Golf were named finalists for North American Car of the Year during the event.
The popular Ford Mustang received an update for 2015, as it now comes with a new turbocharged engine option and suspension. Don't count out the two foreign nominees however, as both the Volkswagen and Hyundai options have a legit shot at the award.
The Chevrolet Colorado, Ford F-150 and Lincoln MKC were named North American Truck/Utility of the Year finalists. The trophy will likely be a battle between the F-150 and Colorado, though we wouldn't be surprised to see the MKC steal votes away from the two.
The new F-150 was designed with a body largely made of aluminum, cutting nearly 700 pounds compared to the steel trucks.
Chevy's new Colorado recently won Motor Trend's Truck of the Year award, beating out the F-150. The truck marks GM's return to the midsize segment.
None of the nominees for the 22nd annual contest were new, as all were redesigned for the 2015 model year. Detroit's "Big 3," GM, Chrysler and Ford, have won 12 times in the car category, and foreign automakers have won nine times, according to USA Today.
Vehicles are judged on a number of factors, like innovation, design, safety, handling, comfort, value and driver satisfaction.
Votes from each of the three-stage process will be tallied by accounting firm Deloitte and Touche before winners are announced on January 12 during the 2015 Detroit Auto Show.
The 2014 winners were the Chevrolet Corvette Stingray and the Chevrolet Silverado, respectively.
Make sure to stay tuned once winners are announced next month during the highly-anticipated auto show.
See Now: OnePlus 6: How Different Will It Be From OnePlus 5?
© 2021 Auto World News, All rights reserved. Do not reproduce without permission.