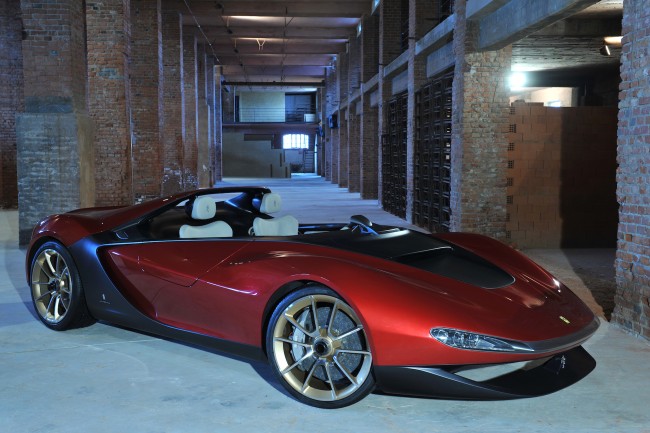 Haven't heard that production is nearly underway on the Ferrari Sergio, the Italian automaker's recent collaboration with coachbuilding outfit Pininfarina? It's likely because you're not on the right list—or any list.
For its exclusive Sergio project, Ferrari only invited "long-standing" customers of the brand to have the privilege of owning the six models slated for production, according to NBC News. This procedure, which is fairly common among supercar producers, aims to keep Ferraris among a cohort of collectors, lest they be flipped instead for a quick profit.
The Sergio is hardly the first Ferrari to be sold only to an existing network of owners: The first Ferrari Enzo Ferraris were only offered to owners of the F40 and F50, and those interested in procuring the upcoming LaFerrari will also need to be part of the family. These customers generally enlist to buy the rarest of the rare supercars without ever having seen, touched, or driven the finished product.
The two-door Sergio, which was originally shown at the 2013 Geneva auto show, is a bespoke edition of the V-8-powered 458 Italia-itself a rare supercar-and features a coachbuilt body atop the 458 chassis. There are no confirmed details yet regarding powertrain or exact output, but the mid-engined Sergio should feature at least 500 horsepower. Named for Sergio Pininfarina, the former head of the design house that has collaborated with Ferrari for decades, the open-roofed Sergio recalls recent Alfa Romeo designs.
The price has yet to be announced, but it stands to reason that if you have to ask—and even if you can afford it—you're probably still out of luck if you want to buy a Sergio.
See Now: OnePlus 6: How Different Will It Be From OnePlus 5?
© 2021 Auto World News, All rights reserved. Do not reproduce without permission.