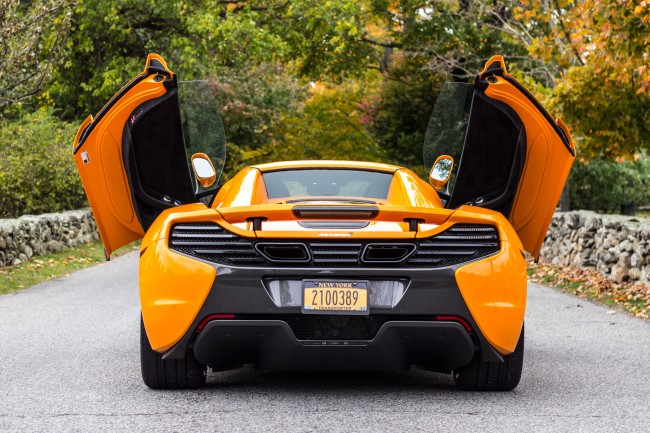 The 2015 McLaren 650S is an astounding example of automotive art and performance. The supercar from Woking, England, boasts a turbocharged 3.8-liter V-8, seating for two, and a top speed of 207 mph. But its performance figures tell only half the story: Under the beautifully crafted skin, there are so many more stories to be told.
Lucky for you, we did the hard work. We recently had the chance to get behind the wheel of the 650S for one glorious hour, and came away with some of the secrets that distinguish this British powerhouse from the rest. For just under $300,000, you can procure your own, but if you don't have the cash, admiring is a no-cost option.
Browse the images above to glean from what we learned in just one hour examining, driving, and exploring with the McLaren 650S.
See Now: OnePlus 6: How Different Will It Be From OnePlus 5?
© 2021 Auto World News, All rights reserved. Do not reproduce without permission.