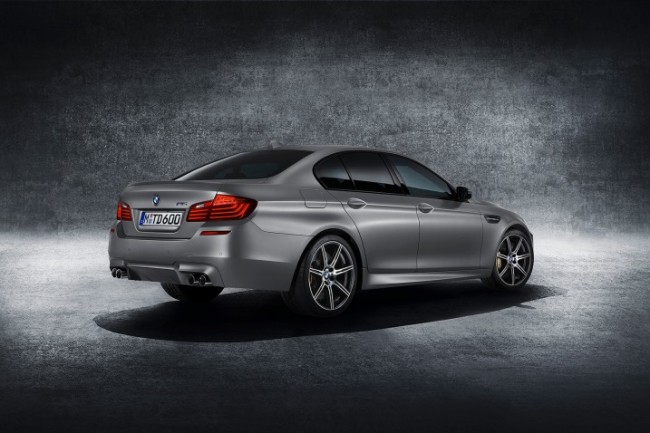 The 2015 BMW M5 30th Anniversary Edition starts at $138,275, including a $925 shipping fee, according to BMW.
Interested customers can also expect to pay a $1,300 gas-guzzler tax on the car.
BMW claims the 30th anniversary model is the most powerful production vehicle the automaker has ever produced.
The special model delivers 600 horsepower and 516 lb.-ft. of torque.
The production run for the U.S. will be limited to 30 cars, according to BMW.
The first 29 copies of the 30th Anniversary Edition will go to the first 29 customers who reserve it by calling BMW's Customer Relations department by 1 p.m. EDT on Wednesday, May 21.
The 30th copy will be kept by the automaker and may be sold at a later time.
The phone number will be revealed on the automaker's Instagram channel (@BMWUSA) sometime during the five days leading up to May 21, starting on Saturday, May 17.
In addition to revealing portions of the number, BMW will offer facts about its five generations of BMW M5 vehicles.
Those who purchase the new model will be invited to a one-day M Driving School at The Thermal Club, a private facility located in Palm Springs, California.
The 2015 BMW M5 30th anniversary model competes with similar vehicles like the 2014 Audi S6 and the Mercedes-Benz E63 AMG.
Click "Start" to begin the slideshow.
See Now: OnePlus 6: How Different Will It Be From OnePlus 5?
© 2021 Auto World News, All rights reserved. Do not reproduce without permission.