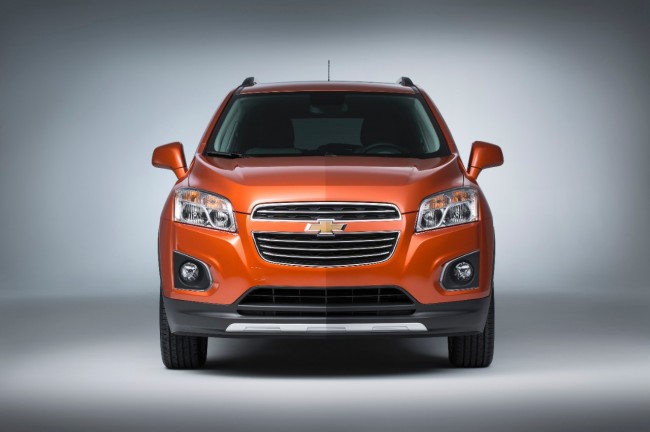 Chevrolet has announced that its new Trax small-SUV will be available for purchase in its two largest markets, the U.S. and China, by 2015.
Demand for the Trax is expected to reach 2 million units in the next few years, according to a company press release.
"The Trax truly rounds out Chevrolet's already very-strong small car portfolio," said Alan Batey, General Motors senior vice president, Global Chevrolet, according to the release. "Demand for a vehicle with huge capability in a small footprint is on the rise, and the Trax is a perfect fit that offers the latest technology and a bold design with versatility to match."
The automaker has sold over 90,000 Trax in approximately 60 countries since launch the vehicle in late fall of 2012.
The Trax will reach U.S. dealerships sometime in 2015.
"The small CUV's combination of style, fuel efficiency and flexibility will lead to increased consumer demand over the next several years," said Karl Brauer, senior analyst for Kelley Blue Book, according to the company release. "We're seeing small CUVs replacing compact and mid-size sedans on many shoppers' consideration lists."
Chevrolet has launched seven small car lineup vehicles in the past four years. During the same four-year span, Chevrolet's market share of the small, compact and mini car segments has "tripled," mainly due to models like the Chevy Cruze, Sonic, and Spark.
Approximately one in two buyers of the aforementioned vehicles were new to the Chevrolet brand, according to the release.
The Trax will come with a number of features, including a seven-inch color touchscreen as part of its MyLink infotainment system. The system boasts a 4G LTE connection from OnStar, allowing up to seven portable devices to share a Wi-Fi hotspot provided thanks to the Trax's data connection.
Safety features includes Siri Eyes Free, which offers heads-up interaction with an Apple iPhone device, according to the release.
Ten airbags are also standard with all Trax models, which is more than any of its segment competitors.
A rearview camera is also standard and park assist is an available option for all Trax buyers.
Inside the vehicle, both the second row and passenger seats are capable of folding flat, offering up to 43.1 cubic feet of cargo space, according to the automaker.
This means items as up to eight feet can be stored in the passenger compartment.
All-wheel drive is available to Trax buyers, which allows the vehicle to "live up to its SUV appearance."
The vehicle's power comes from a 1.4L turbocharged engine, which the automaker believes will be rated at 138 hp and 148 lb-ft of torque. It is mated to a Hydra-Matic 6T40 six-speed automatic transmission with TAPShift control.
Click "Start" to begin the slideshow.
See Now: OnePlus 6: How Different Will It Be From OnePlus 5?
© 2021 Auto World News, All rights reserved. Do not reproduce without permission.