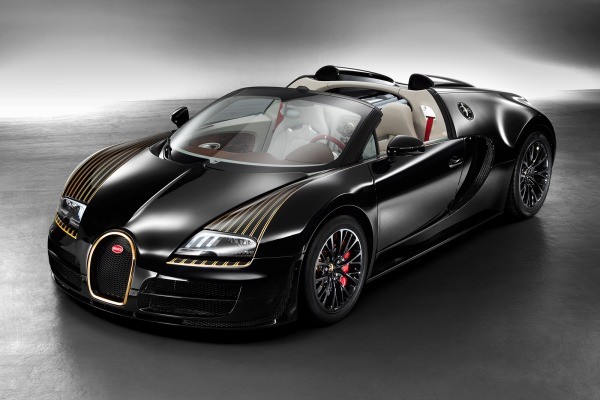 Bugatti has announced its limited Veyron 16.4 Grand Sport Vitesse Legend Black Bess is available for $2.97 million.
The price easily makes the new Veyron one of the most expensive vehicles in the entire world.
"Of the four Legend models already presented, all 12 vehicles have been sold," said Bugatti in a statement.
Just three Black Bess Vitesse Legend models will be made available.
The vehicle is powered by a 1,183-hp quad-turbocharged W16 engine.
It comes with a black exterior and body components coated in 24-carat gold, according to the automaker.
The cabin of the vehicle features sketches of the historic Type 18 Black Bess and French aviator Roland Garros' airplane, a Morane Saulnier Type H.
Sketches for the three vehicles have been hand-painted onto the leather, according to the automaker.
Bugatti debuted the new Grand Sport Vitesse back at the 2014 Beijing Auto Show.
Click "Start" to begin the slideshow.
See Now: OnePlus 6: How Different Will It Be From OnePlus 5?
© 2021 Auto World News, All rights reserved. Do not reproduce without permission.