When Elon Musk pulled the wraps off his new all-electric pickup truck, it looked like nothing anyone has ever seen. The Tesla Cybertruck shocked the automotive world, with its futuristic design and performance features.
The vehicle's angular design features a cold-rolled steel body and it is available in all-wheel
drive with single, dual, and three motors. Although the vehicle is all-electric, Tesla claims that the tri-motor version will be able to tow up to 14000 pounds and will have a range of 500 miles.
The Cybertruck might seem too much for urban use, however, new concepts and designs have shown us that the vehicle might be ideal for some public service duties including, taxi, coast guard, police, and even pizza delivery.
Believe it or not, the future is here and some of the organizations mentioned above are already taking an interest in the vehicle.
Meet the Tesla Cybertruck,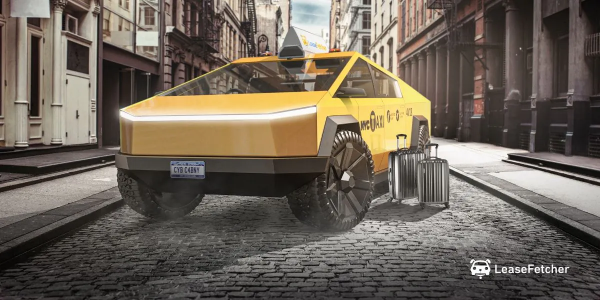 Taxi
There nothing strange about the Taxi organization taking an interest in the vehicle. With its towing capacity of 14000 pounds and acceleration speed from 0-60 in 2,9 seconds, it sounds like a perfect taxi vehicle. This mockup above shows the car in the taxi traditional yellow and we must say it looks sharp.
Pizza delivery
Anyone for Domino's pizza? The mockup above shows us how a future dominos pizza vehicle would look like. Apart from looking mindblowing, due to the vehicle's speed, we will always have our pizza warm and in time.
Roadside assistance
The mockup above has really raised some eyebrows. We can see a Cybertruck assisting a Ford F-150 which has been the most popular pick-up truck in the USA for decades and is Cybertruck's main competitor. Tesla also released a video on Youtube where a Cybertruck is pulling the Ford in a tug of war. With it's towing capacity from 7500 to 14000 pounds the company also claims the pickup will have a higher towing capacity than towers such as RAM 1500.
Coastguard
Police
Wow, the Tesla police car looks really cool and kind of scary. It comes with bulletproof glass, solid steel unibody construction, and as we said before with an amazing acceleration speed from 0-60 mph in just 2,9 seconds. Some police forces are already getting on board including, Kansas police, Ciudad Valley, and Dubai police. How they see it, the vehicle as a logical choice and we will probably see the vehicle in action in 2021.
Final word
Tesla and Elon Musk have been pushing the limits of both performance and sustainability for over a decade. If the company want's to stay as an environmental leader in the industry then maybe the Cybertruck is the perfect chance for their ambitions. All-electric cars will surely reduce C02 emissions and are one of the first steps in decarbonizing the auto industry.

See Now: OnePlus 6: How Different Will It Be From OnePlus 5?

© 2021 Auto World News, All rights reserved. Do not reproduce without permission.