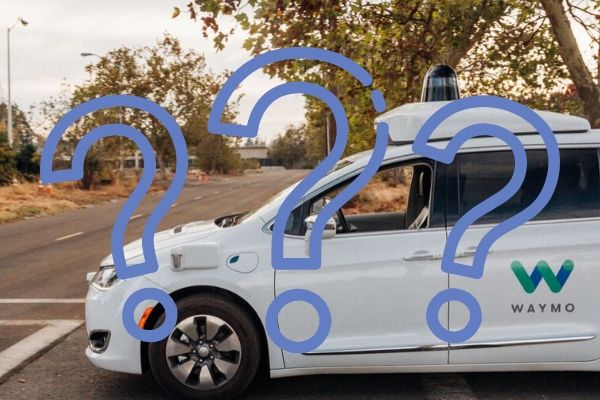 Is it not about time if self-driving cars are worth it? With all the importance attached to it, and everyone who promised it as the best thing to happen to cars. Seem to just fall on their faces. Another thing to consider is all the hullabaloo, carmakers announcing it will happen which only Elon Musk got the closest. All others are just trying to ride the "self-driving car" gimmick to whet car buyers' appetites. Other than that, there's Waymo and some other companies that are running autonomous cars in crutches, but to be fair it is a new technology.

Before the tangle web of driver-less cars are unraveled there are several conditions that need to be met, and how the systems integrate well. So, far that is a struggle and startups are offering cheaper LIDAR mounts to the highest bidders who do the grabby hands. For starters, all everyone has jumped into the self-driving car bandwagon but not ready for it.
The foundations of the technology are there for everyone to experience, but how practical is it for real? With so many startups running about, it can be confusing for the consumers what really works best. Like the wild wild west of the tech wars, consumers need more than promises, but that is not happening. Then will the final conclusion be, everyone does not need it? Before that driving without AI has not been a problem. Here are the reasons why self-driving cars might not cut it, or take longer to be really relevant.

1. Promises, promises but there is not truly level 4 autonomous car.

Since day one, the show made over the advantages of AI-assisted driving has been hyped, but Tesla has an autopilot. Even then their system needs improvement, it is time for the companies to give what the consumers want.

Read: Will a Fully Connected Car Network Benefit us or Otherwise

2. Several technologies have yet to be implemented because they are not fully developed yet.

Everyone is willing to buy AI-equipped cars that drive themselves, but 5G and other tech like V2X, IoT, and every B2V are yet to start.

3. Implementing and maintaining the technology to support self-driving cars should be inexpensive.
Drivers who are old or PWD can use the tech to help them drive without assistance, but so far, the tech is not rock solid or truly reliable for now. Car buyers need to wait for a few years, or till a miracle happens.

4. The sensors of driverless cars are not all-weather operable and have problems.
If cars driven had LIDAR and self-driving tech now, drivers have to take over in rain, sleet, or snow because robo-cars are stumped. They become blind as bats, when the tech should work in all conditions.

5. There should be a balance between owned (cars like Tesla already exists) and robo-shuttles, or one gives way to the other.
Adding robo-cars will add to the glut and congestion experienced by everyone now. A choice to let robo-cars be the main mobility option or limit them in favor of personal robo-cars that might be the preference. Which is why developing the connect driving environment is about, not to give drivers a chance to be lazy behind the wheel.

Related Article: Are We There Yet? A Reality Check on Self-Driving Cars

See Now: OnePlus 6: How Different Will It Be From OnePlus 5?

© 2021 Auto World News, All rights reserved. Do not reproduce without permission.