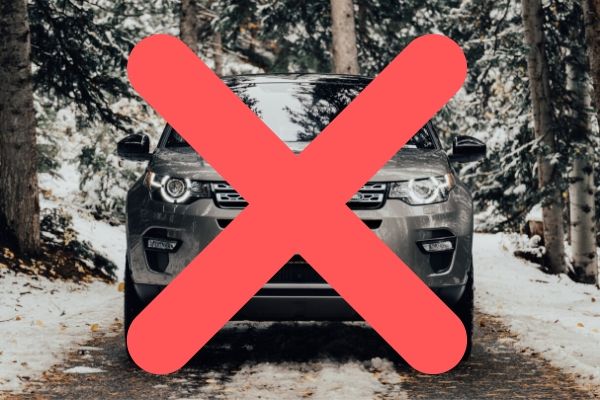 One of the most bought cars in showrooms for 2019 are the SUVs, and they are making big money for car companies. The developed popularity made this car has spawned a smaller sibling called the crossover is now, the predominant car on the planet. Buyers do not realize that SUVS are the cause of the damage. The sheer number of them, that get more sales are packing the negative effects like a ton of bricks. In a word, SUV obsession is breaking the backs of nations, and the environment is hobbled by it.

Whoever thought that SUVS could deliver such blows, which should be minimized before it gets too late. Despite pleas to do something about it, carmakers do not want to lose their holy cow that rakes in the money. Even the fledgeling electric vehicle industry is in a fight to keep on going. Elon Musk's Tesla motors need more buyers to get other EV carmakers to keep the EV revolution afloat. While SUVS are high on the hog and getting fatter while sacrificing gains from EV sales.

If every car buyer just realized each SUV bought is fueling an addiction that threatens to worsen everything. If convincing is needed here are proofs to give SUVS up and get another car.

1. Each SUV bought has more materials needed to assemble it. Most of its component will end up in a rotting junkyard.

All car buyers should demand that all cars sold are made of a small percentage of sustainable materials, to preserve the environment from excessive damage. SUVS are big and use more materials than a mid-size sedan. Large engines need more oil, and uses more fluids that need recycling than a small car.


Read: SUVs May Keep You Safe Even As It Kills Other People and Everything Else

2. One problem with SUVS is that it is already an extravagance that is unneeded, compared to cheaper sedans that have the same gear used.

Buyers who get an SUV will break the bank and spend more than needed to maintain an SUV. Buy any electric car, it will pan out with lesser costs and better carbon footprint.

3. Too much is glossed on the stance and 4x4 aspect that was not important before.

A higher standing SUV and off-road drive is not needed for the daily commute, and sedans offer as much protection form accidents. Drivers of sedans need protection from SUVS that are the threat to the guy sitting in the sedan. More SUVS kill pedestrians and others who share the road with them, call SUVS "death bringer on four wheels".


4. These are costly vanity vehicles that do not help in reaching zero-emission goals.

Anyone who buys an SUV can use the money to get more fuel-efficient sedans or electric cars. Vanity is not needed and costs more than money, but also drags the environment down.

5. Car buyers are feeding an obsession for profits when buying expensive luxury SUVS.

If anyone buys an SUV that will be bad because that is what carmakers want, the big-ticket buys like luxury SUVS. The more SUVS bought, will lessen fuel-efficient cars on the sales floor of dealerships. Eventually, sedans are sacrificed for higher sales and more SUVS, crossovers will leave buyers no option.

6. Medium-sized cars have serviced families for decades and are still doing now.

Buyers need to buy more sedans, and EVs to allow them to survive as family-use alternatives.

Related Article: SUVs: Good for the industry. Bad for the environment?

See Now: OnePlus 6: How Different Will It Be From OnePlus 5?

© 2021 Auto World News, All rights reserved. Do not reproduce without permission.