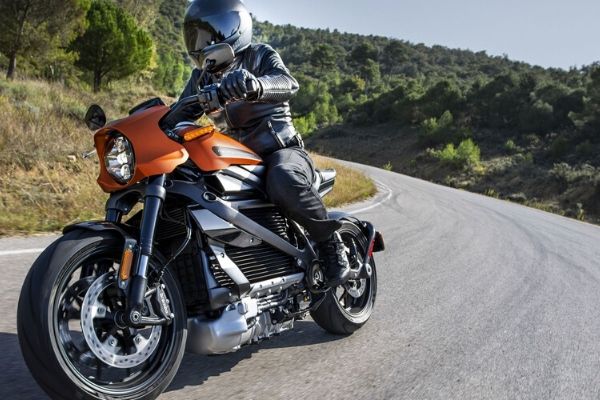 For a long time, the Harley-Davidson is the icon of all icons, when it comes to the motorcycle culture and is the spirit of freedom. Movies like "Easy Rider" and Steppenwolf's song made the Harley more than a bike, a generation ago. In 2019, the Harley-Davidson LiveWire is just as "electrifying" without the sound of their signature motors. Just as the iconic gas-fed Harley bikes blazed a trend that never died. Now, the LiveWire is making a new landmark for the American brand, and the future proves that Harleys are sustainable too.
Besides taking on the challenge of designing a high-end motorcycle, more surprises met connoisseurs of this iconic brand. One of these got everyone by surprise moments, came when these electric motorbikes were used as a long-range touring bike. The host of the show is Ewan McGregor and Charley Boorman who rode a pair on an epic road trip. How epic? Just only 15000 kilometers that is quite a distance to travel, and on e-motorbikes too that made it more astonishing.
Travelling with the pair, were Rivian R1T e-Pickups as support vehicles for the duo which is more of publicity before the e-SUV goes on sale. Real stars of the show were the LiveWire e-motorcycles that show e-vehicles to contend with are not just electric sedans. A modification was required, so the e-motorbikes had changes done, especially for the long-distance trip.
Major mods that the bikes had, included handlebar guards, more cargo capacity, and sports tires to handle the variety of terrain to cross over. Where the pair and their bikes travelled, began from Argentina to Los Angeles from bits of a report from social media in Ecuador and Guatemala going northward.
Read: Electric Motorcycles Are Highly Sustainable and Low-Impact Alternative to Going Car-Less, Perfect for the 2019-2020 Green Environment Crusade
This a first for any e-motorcycle to travel that far and one sign that range anxiety for e-Motorcycles is not as severe for them. So, far besides the daredevil media event has to eclipse electric cars for now. Distance is what electric vehicles need to conquer, travelling a total of 8,000 miles or 15000 kilometers is a media coup for Harley-Davidson. Let's not forget the Rivian e-Pickup that supported the long-range jaunt, does prove e-SUV has got the stuff as well.
The Harley-Davidson LiveWire has gone through a trial by fire and survived to get more publicity and profit. Another privilege of these two e-Motorcycle have is they are unique and one of a kind, with the mileage to give bragging rights as well. For the curious, the LiveWire's cruising range is 235 kilometers for city riding, when on the highway it is half of the city range which is faster. Through, the exciting jaunt these personal e-vehicles had two full charges, for each day travelled by them.
Each charging session, both riders needed to fast charge the e-bikes, from 40 to 60 minutes to get a 0-80% top-up. On this trip, using a fast DC electric charger is needed because of time constraints, and the distance is very far.
Overall the feat proves e-motorcycle are just like regard gas-fed motorcycles, would be better with the sound since e-vehicles are silent. If this were the Easy Rider version of today, we will miss something, but all is goo
Related Article: Harley-Davidson LiveWire electric motorcycles finish 15,000 km trip
See Now: OnePlus 6: How Different Will It Be From OnePlus 5?

© 2021 Auto World News, All rights reserved. Do not reproduce without permission.